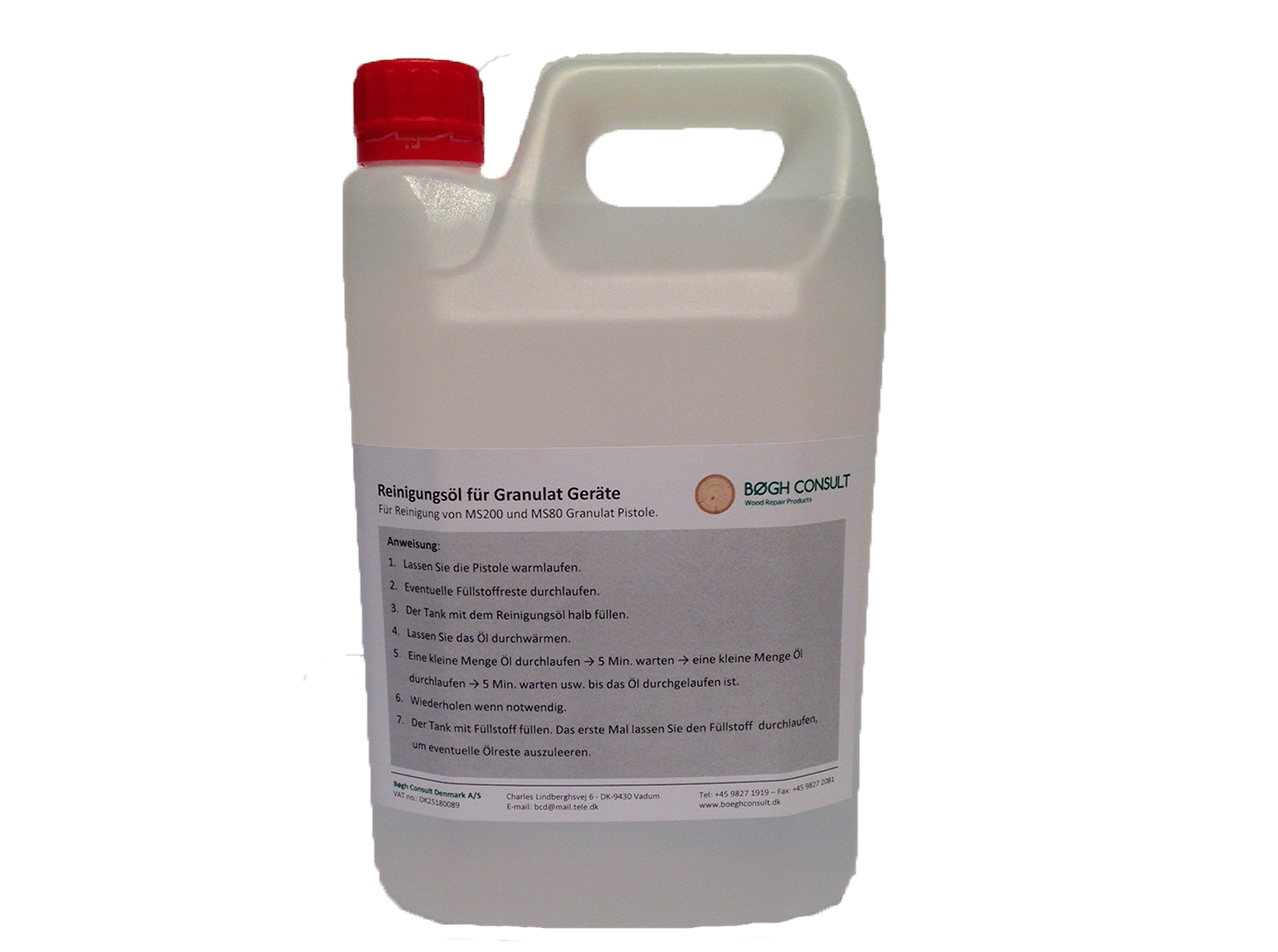 Clean nozzles and tank systems for polyamide (PA) with this cleaning oil. Accessory for the Knot Filler system - woodrepair.com
Product information "Cleaning oil "
The BCD Cleaning Oil is a good way to clean and remove polyamide (PA) leftovers from the tank system in granulate guns. The Cleaning oil is, furthermore, perfect for cleaning polyamide residue from nozzle, i.e. the nozzles suitable for the BCD360 Knot Filler gun.
CLEANING OF NOZZLE:
Bring the Cleaning Oil to boil in a pot and soak the nozzle in the oil.
Let the nozzle soak in the boiling oil for minimum 1 hour
Pick up the nozzle and wipe it with a cloth
The oil can be reused several times
CLEANING OF TANK SYSTEMS:
Pre-heat the Granulat gun and empty it from Knot Filler
Fill half of the tank with cleaning oil and heat up the oil
Press out a bit of oil and wait 5 minutes. Repeat this until all oil is out of the tank.
Fill the tank with granulate and through away the first portion.
After this, the tank system is clean and the Granulate gun is ready for use