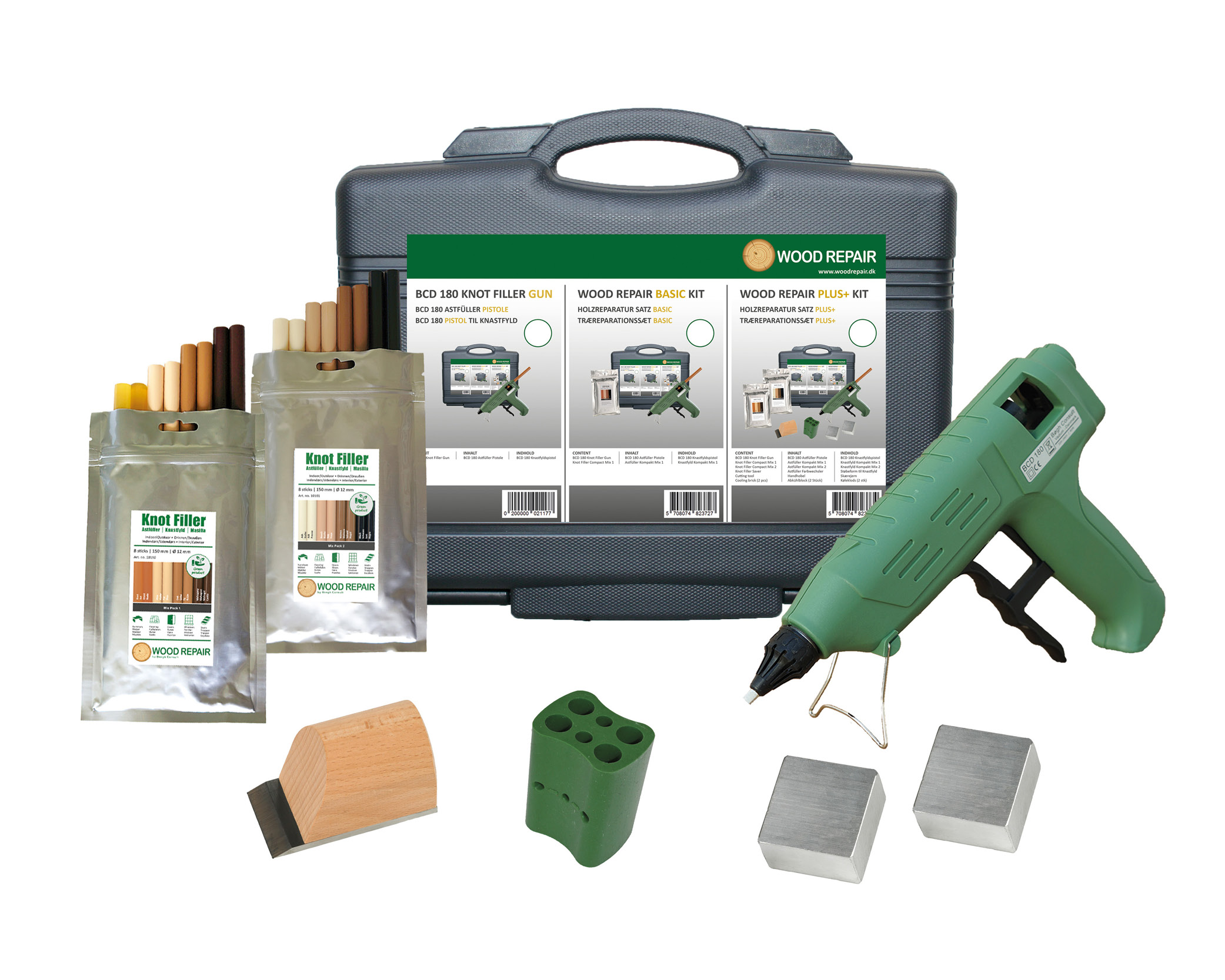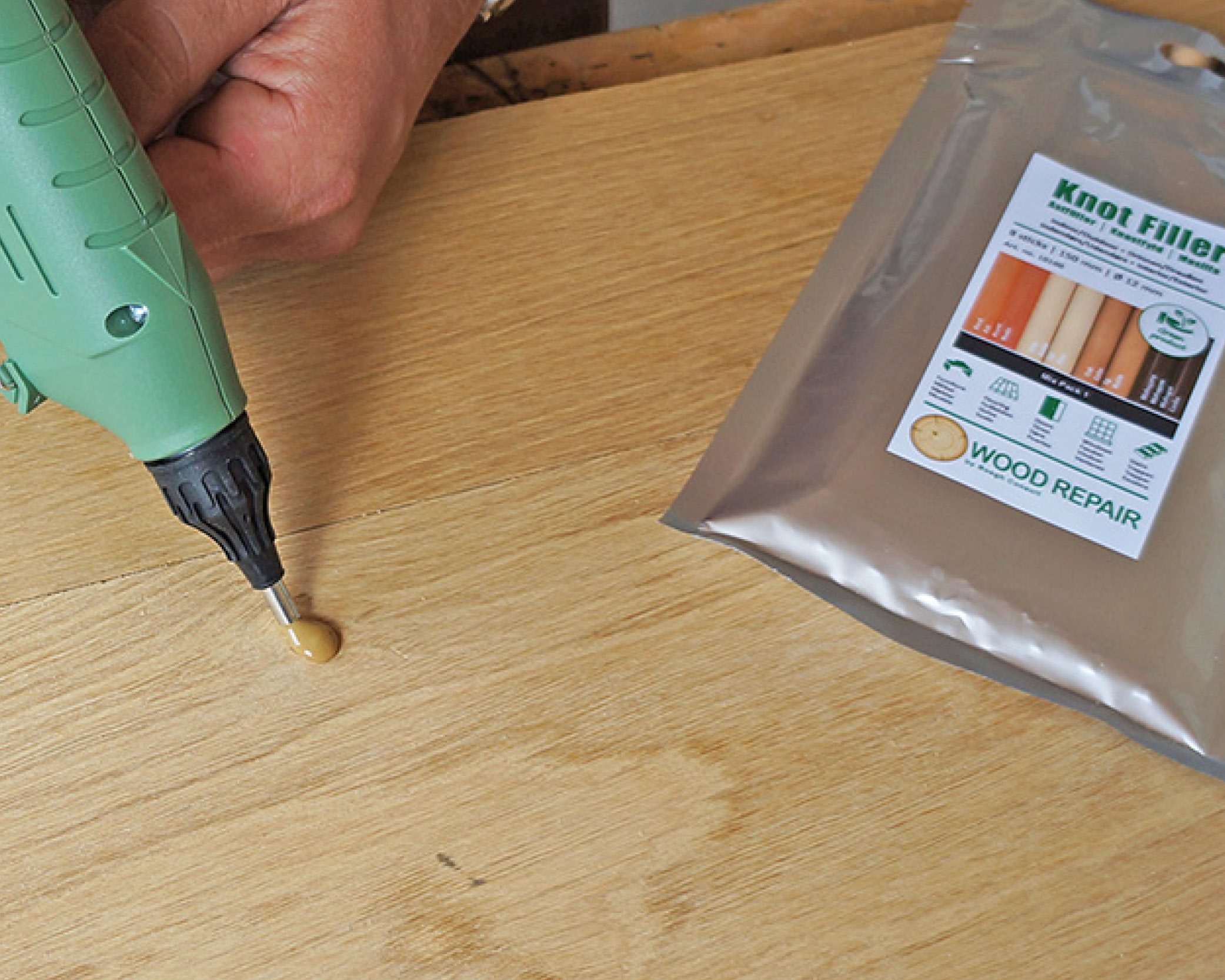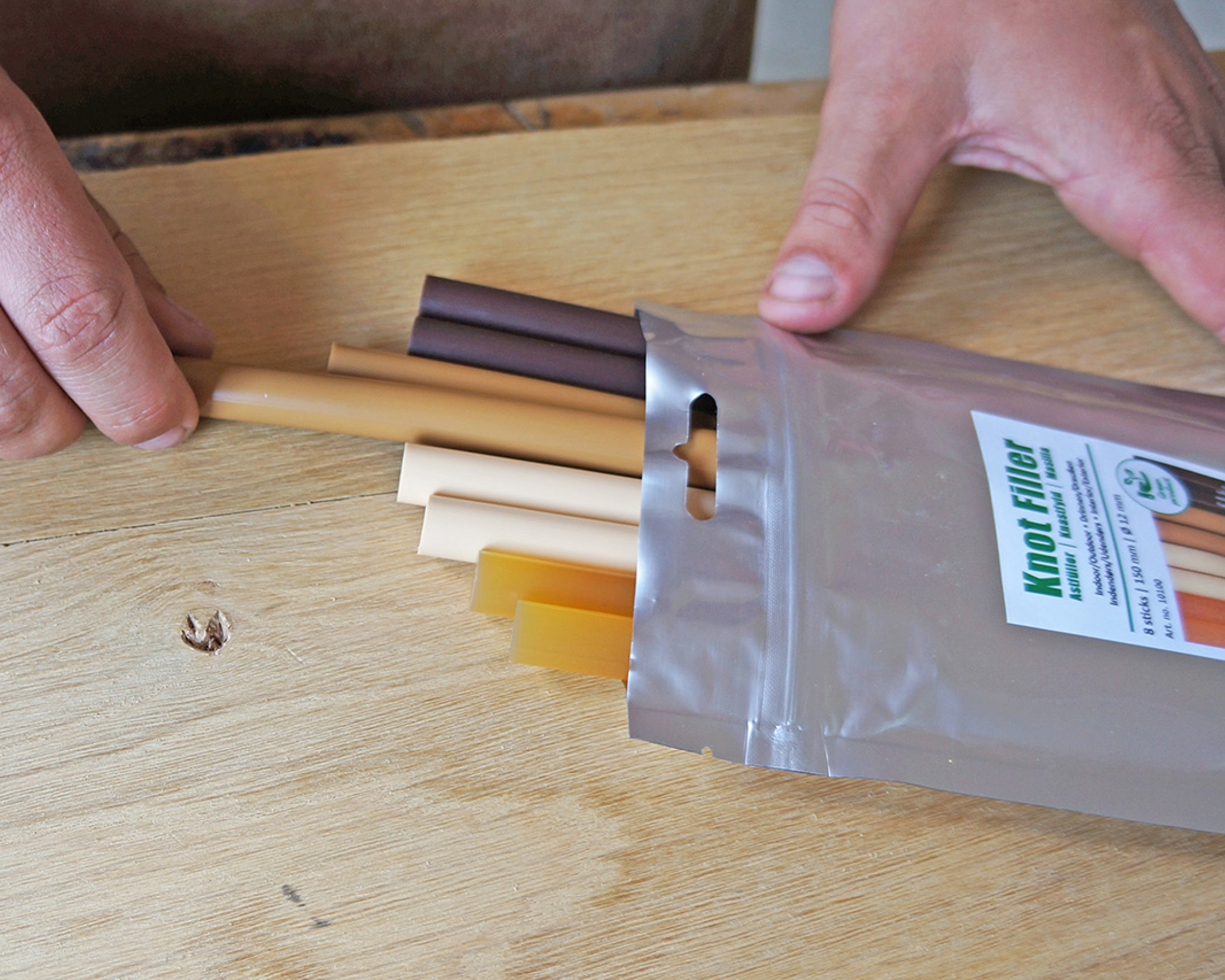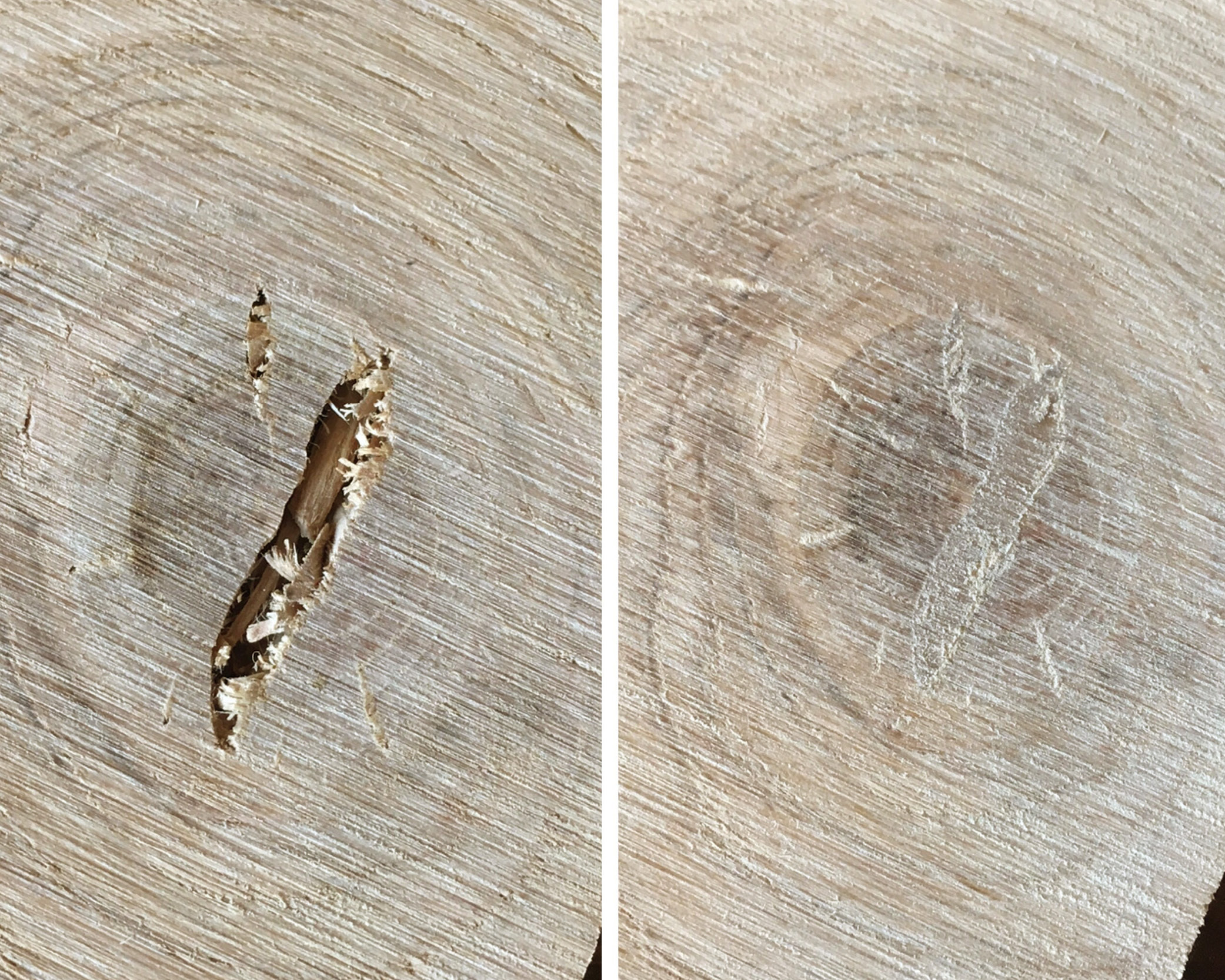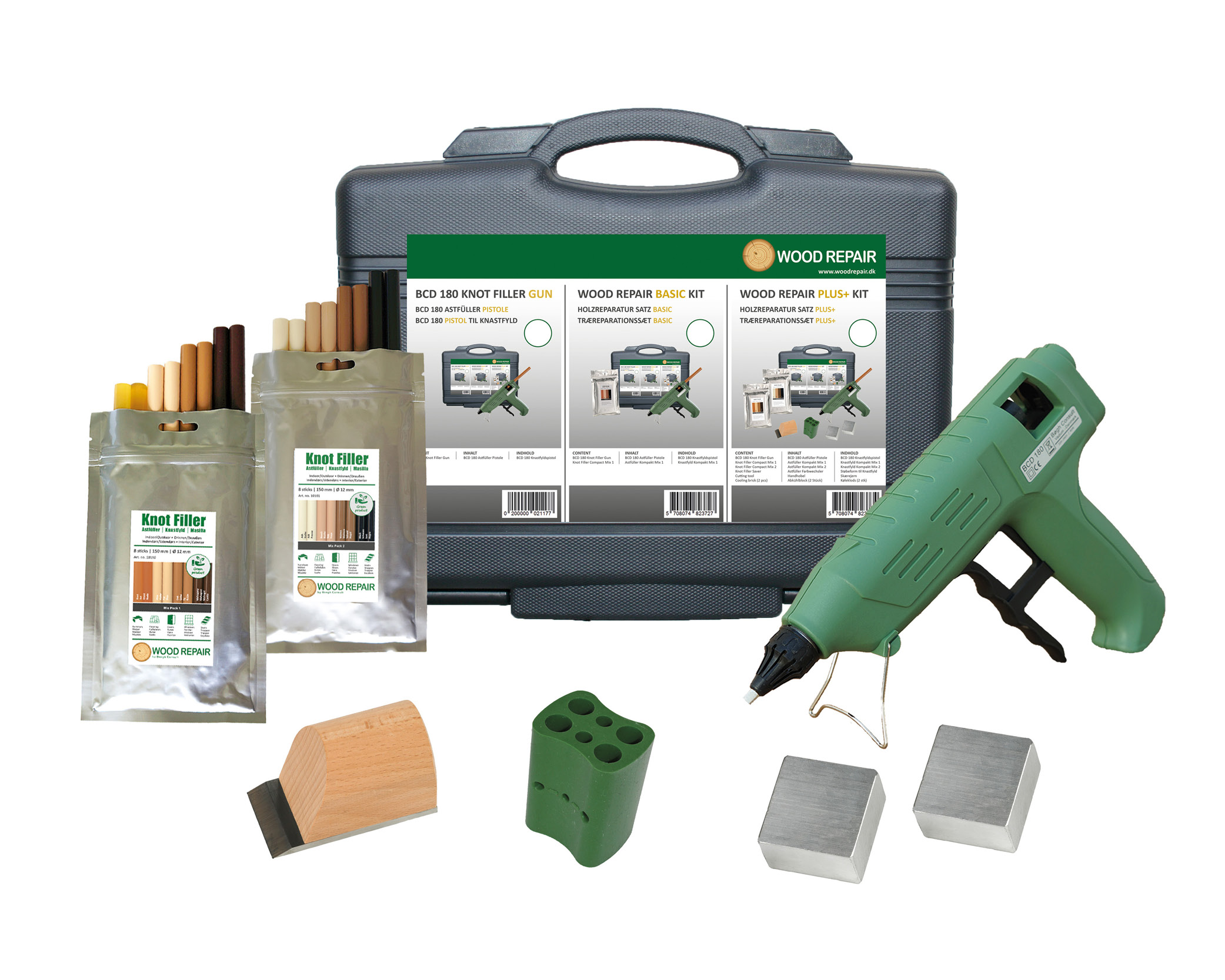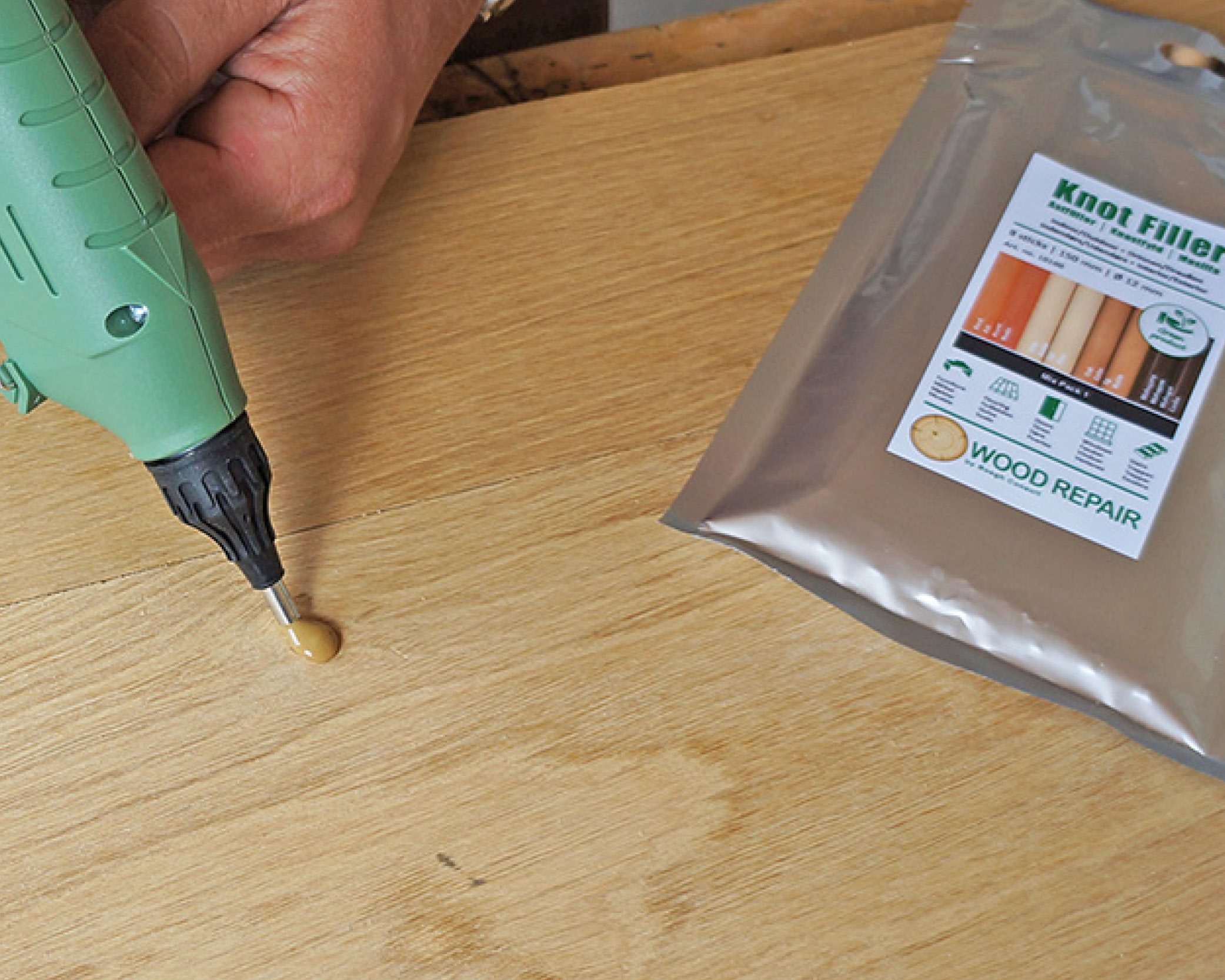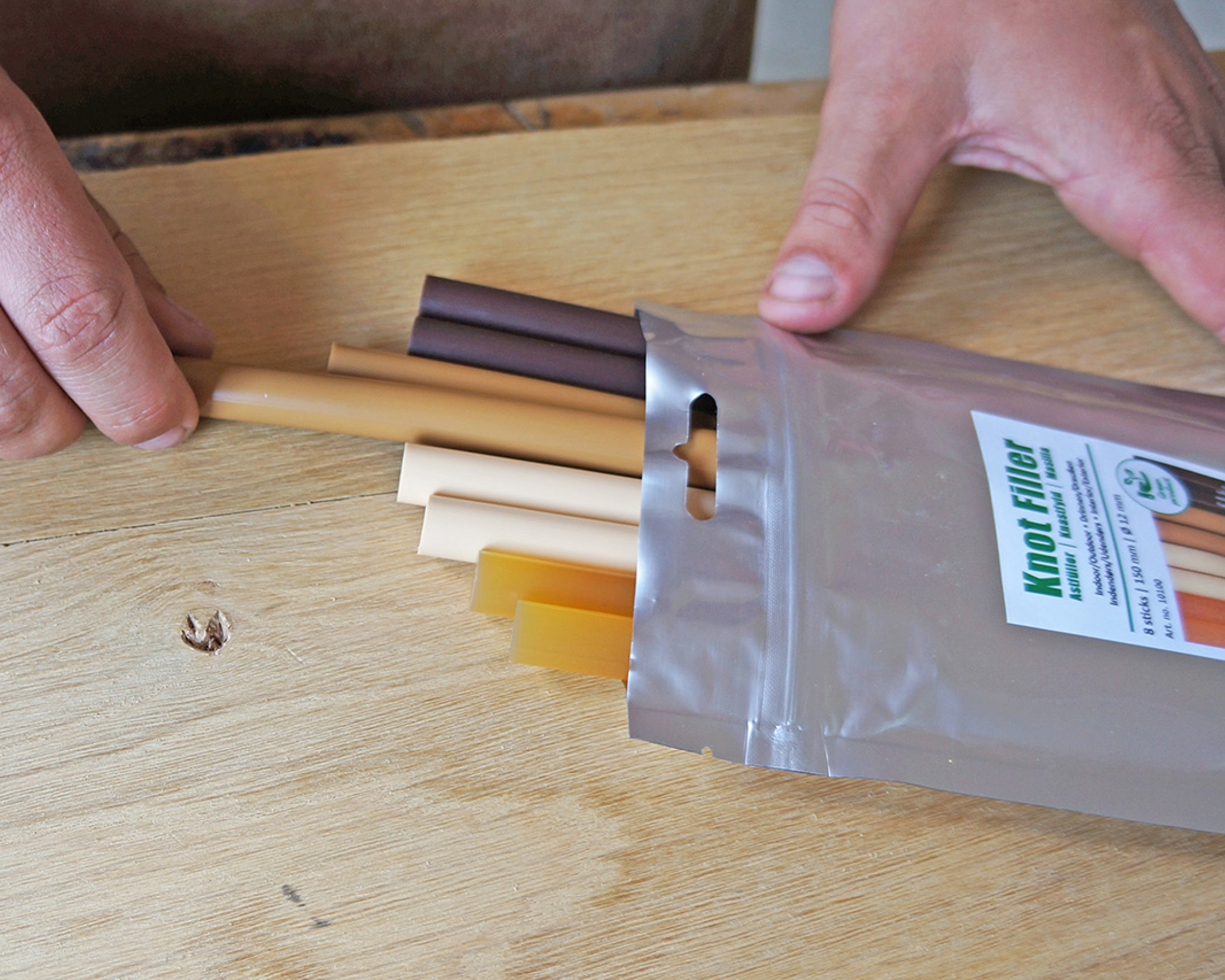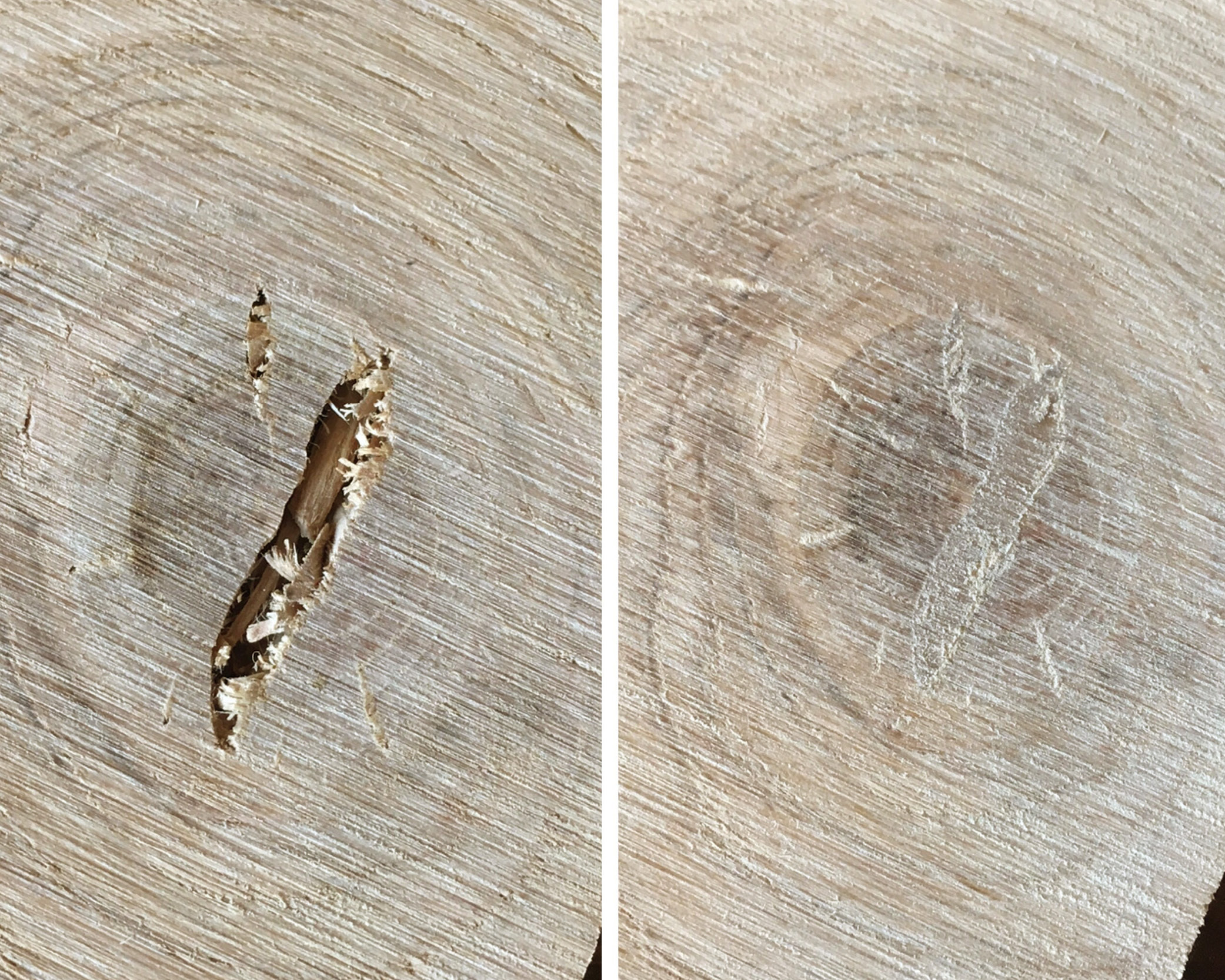 New Wood Repair PLUS+ Kit for Knot Filler application. Use this complete kit to repair knots and cracks in wood and wooden surfaces - www.woodrepair.com
Segments
Can be used for: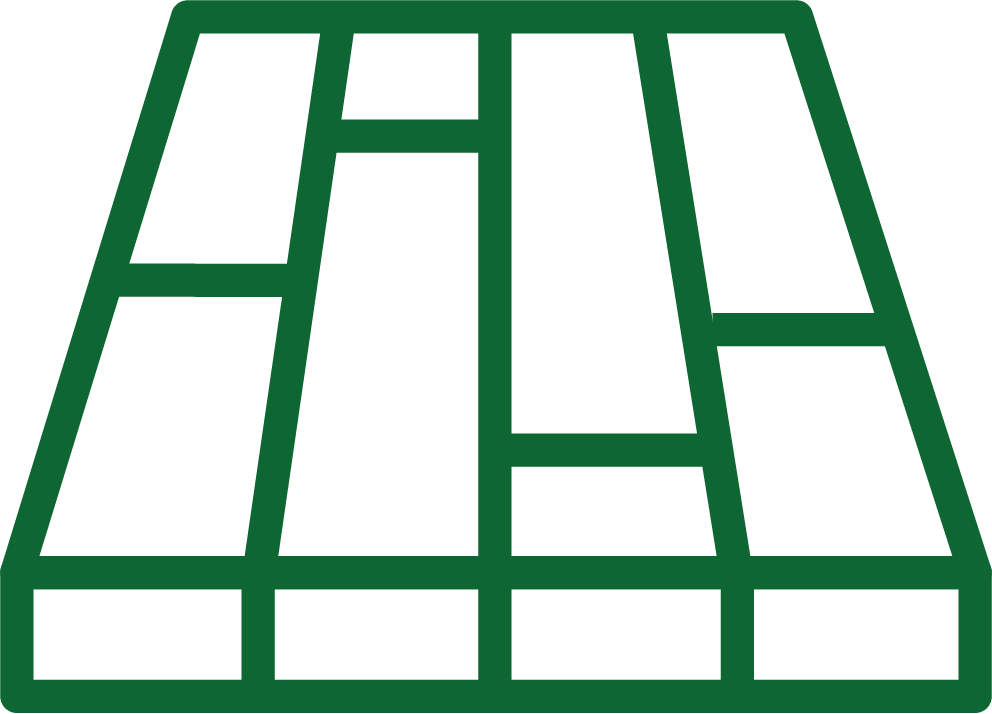 Flooring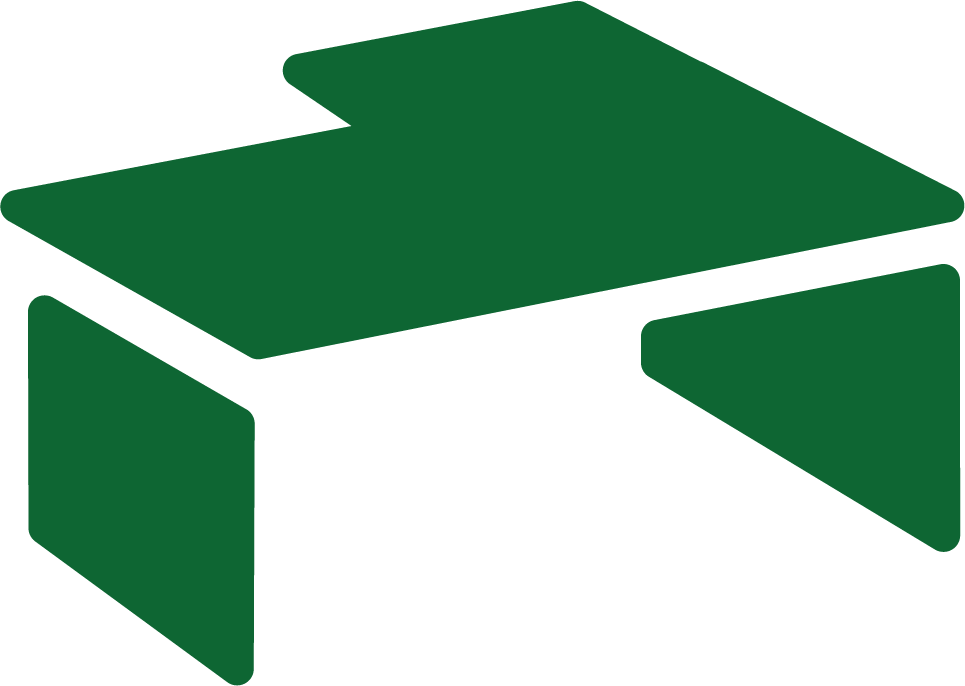 Furniture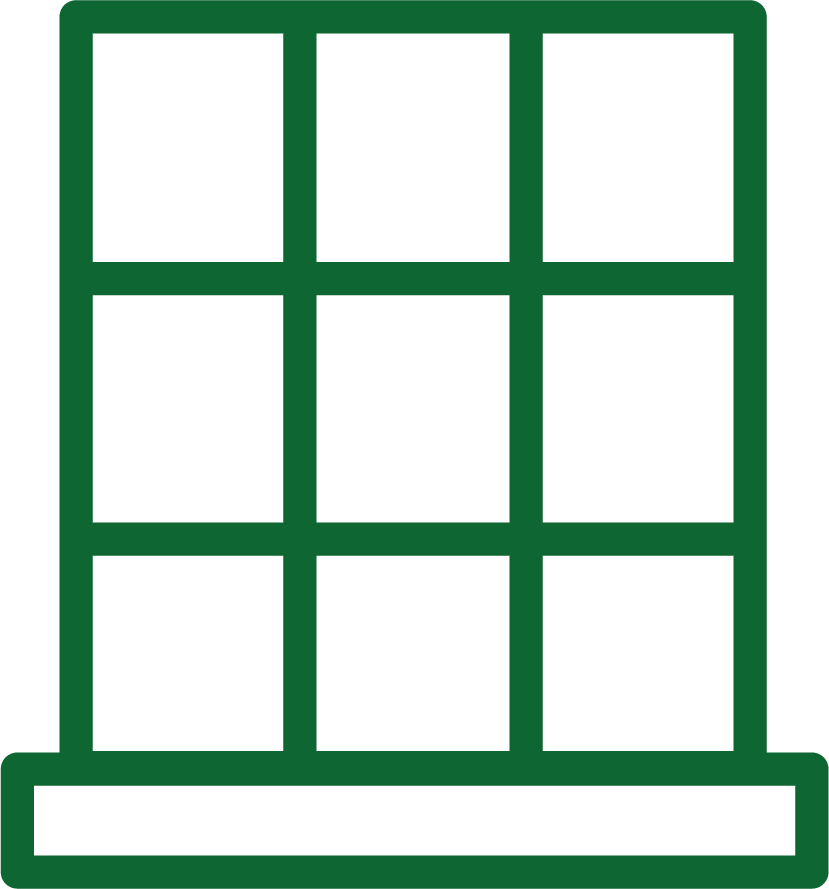 Windows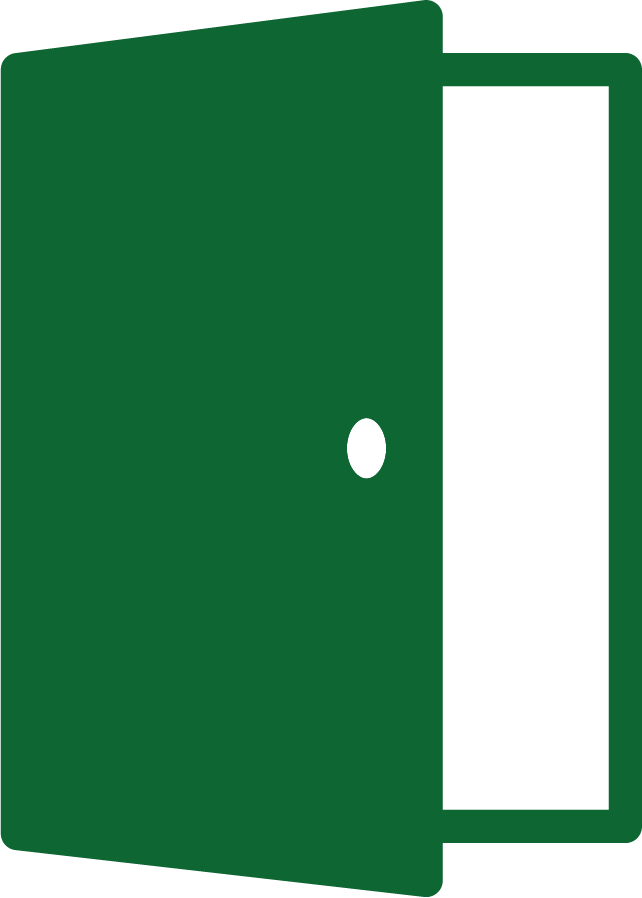 Doors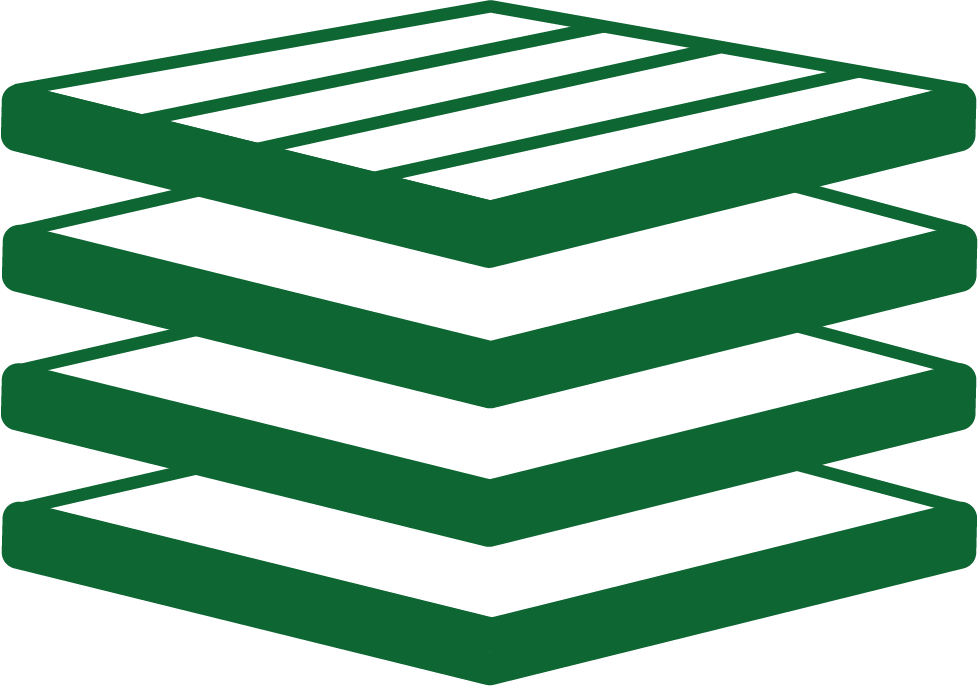 Formwork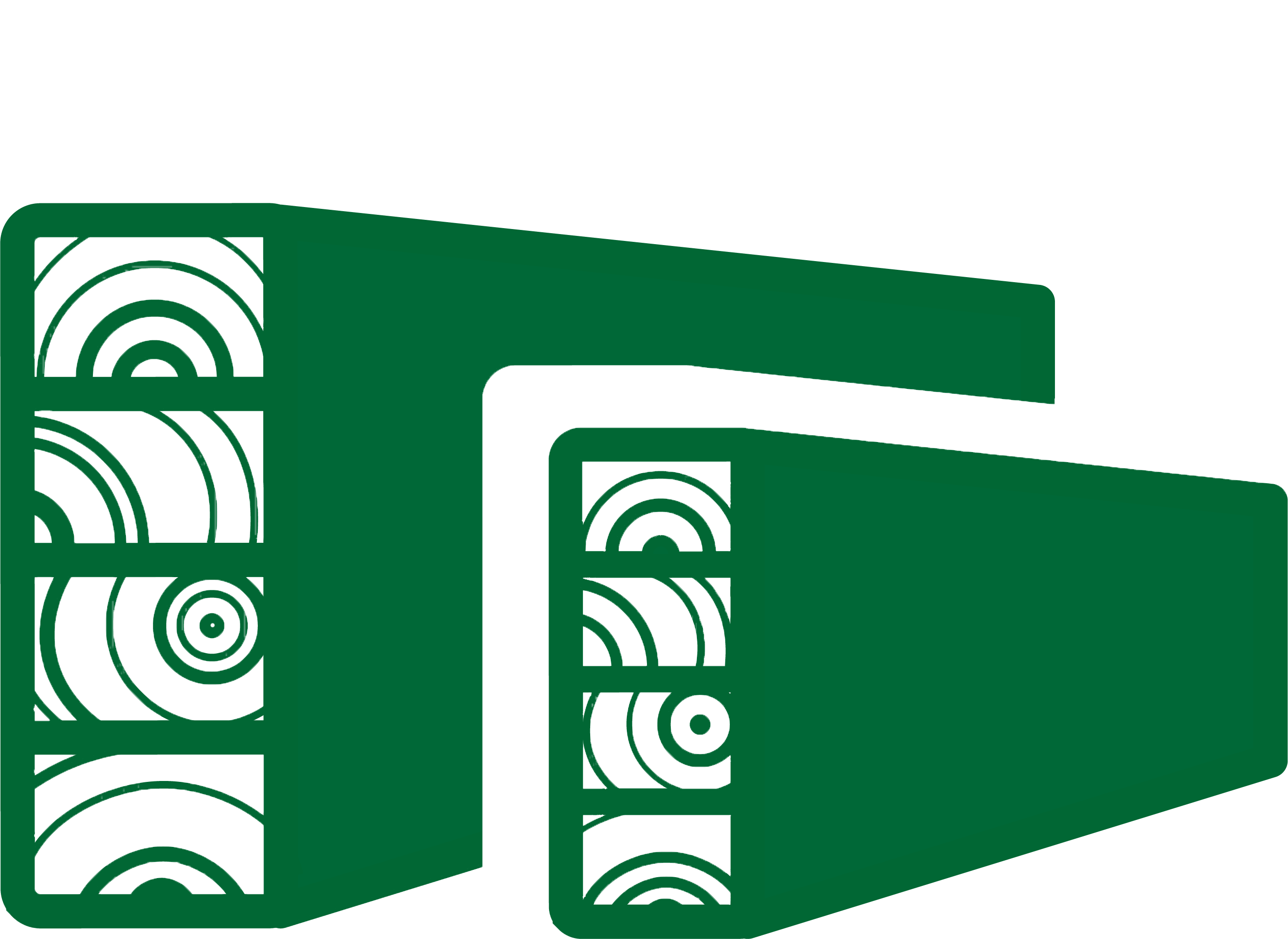 Glulam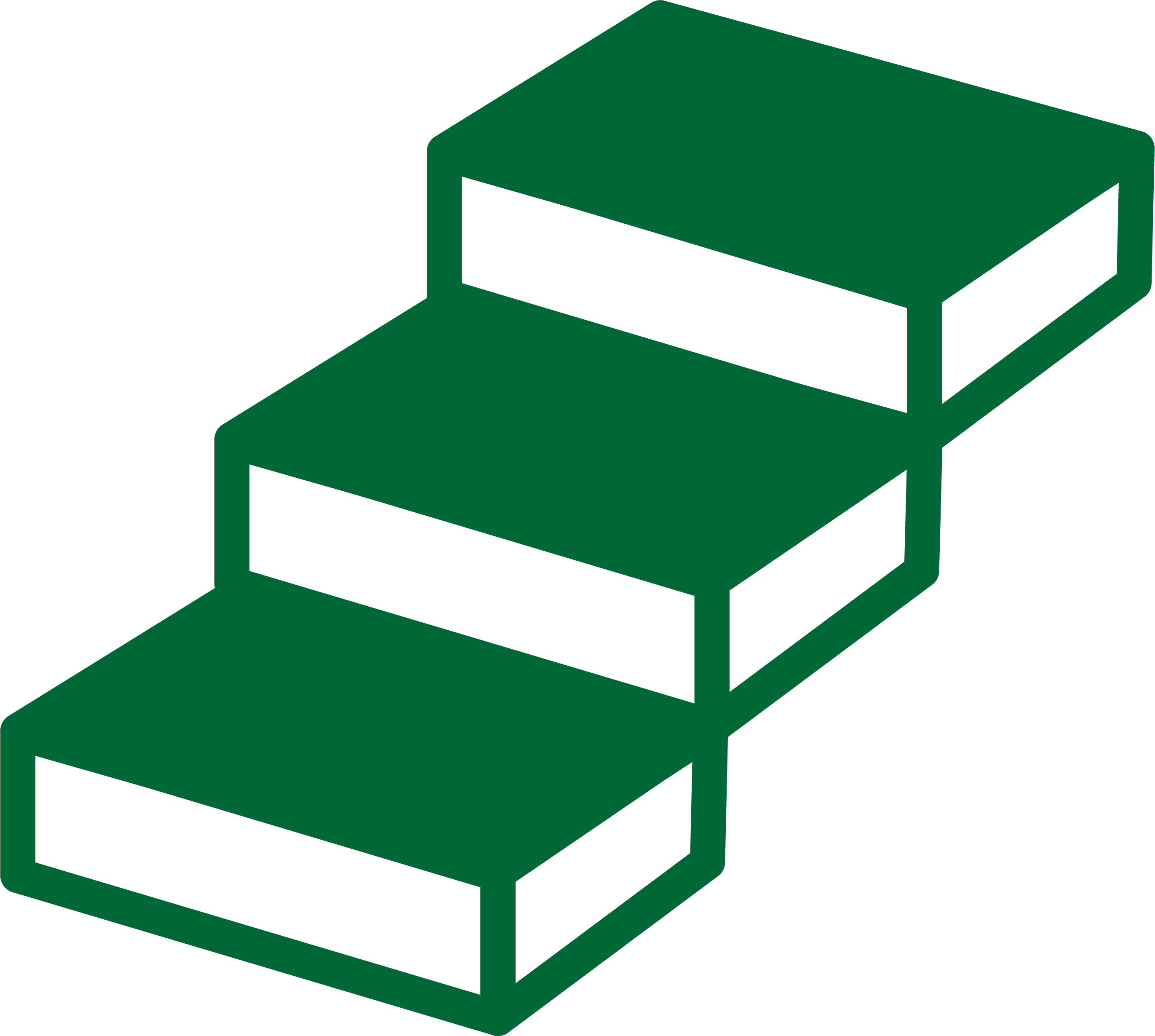 Stairs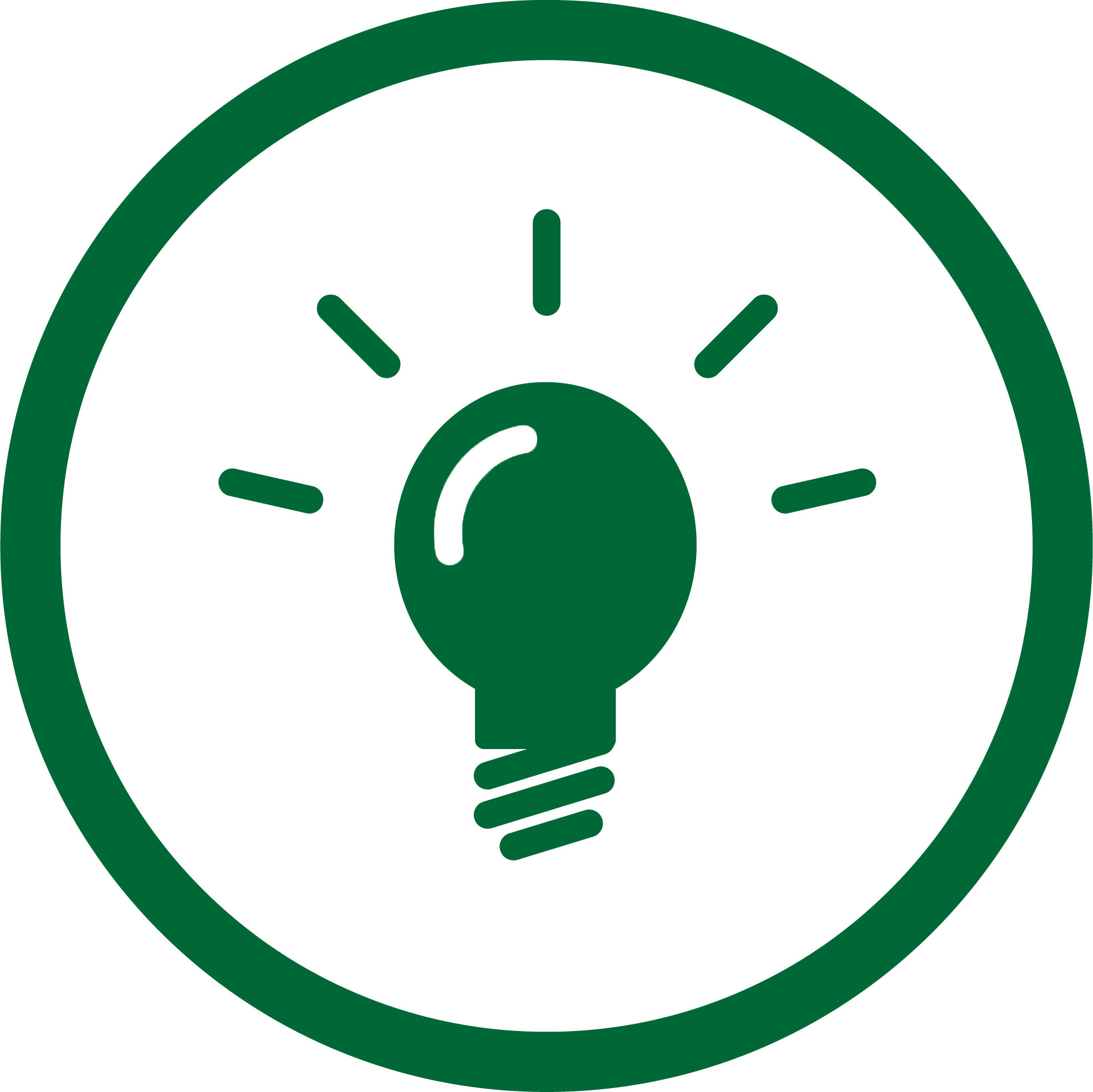 Other
How does it work?
Get started this easy:
1. Put the cord of the Knot Filler gun in a plug and let it warm up
2. Put a Knot Filler stick in the Knot Filler gun
3. "Shoot" the Knot Filler into the knot/repair. Make sure to use a good speed.
4. Quickly put a cooling block on the repair and let the repair cool off.
5. Remove excess Knot Filler with the chisel. The Knot Filler is ready for this when the cooling iron/block easily comes off the Knot Filler
6. Sand the repair and use surface treatment
Important!
Make sure to read the technical datasheet of the Knot Filler gun before you start using it
(see MSDS).
Product information "Wood Repair PLUS+ Kit"
This complete wood repair kit is perfect for window- and floor installers, carpenters, maintenance people, DIY'ers and others who repair knots, grains, and other damages in wood. It is a complete kit that contains all important tools to make perfect Knot Filler repairs.

PRODUCT INFO:
Content:
♦ 2x Compact bags of Knot Filler (Mix Pack 1 and Mix Pack 2)
♦ Per/bag = 8 sticks, 150mm, Ø12mm
♦ 1x BCD 180 Knot Filler gun with changeable nozzle (pre-adjusted temperature 170°C)
♦ 2x cooling bricks
♦ 1x cutting tool
♦ 1x Knot Filler Saver

PACKAGING:
♦ Plastic suitcase
Step-by-Step Guide
5 easy steps to perfect repairs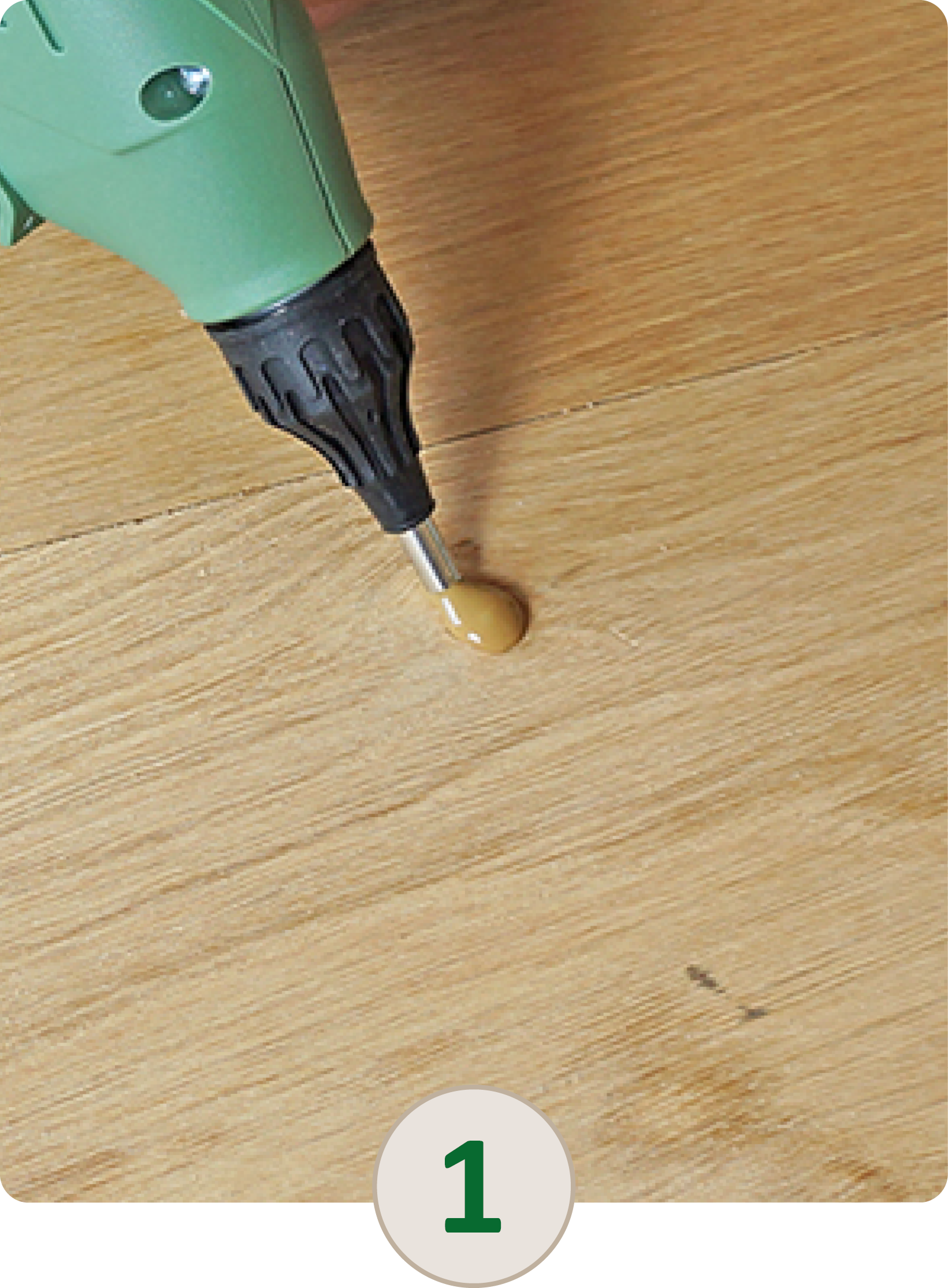 FILL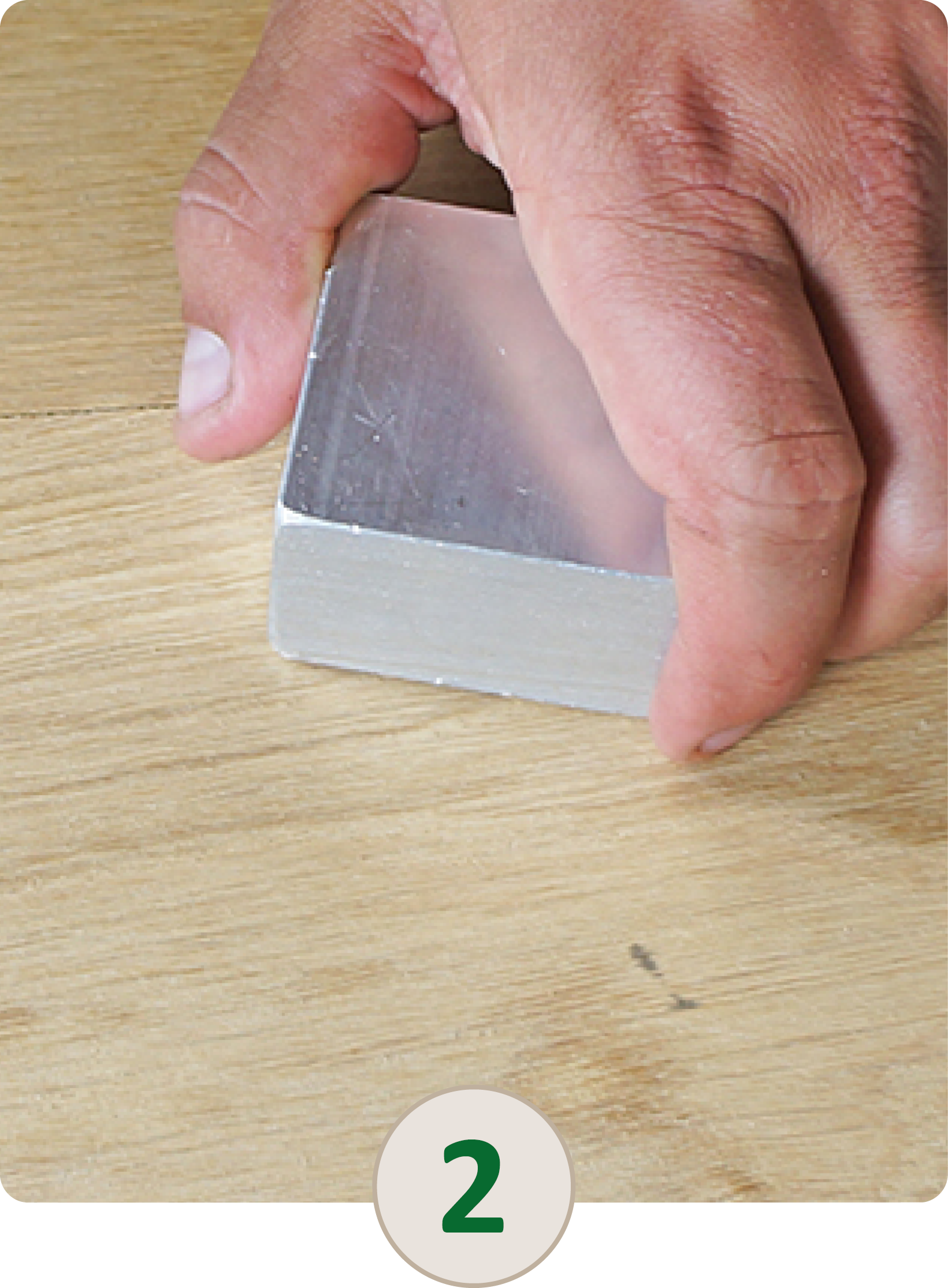 COOL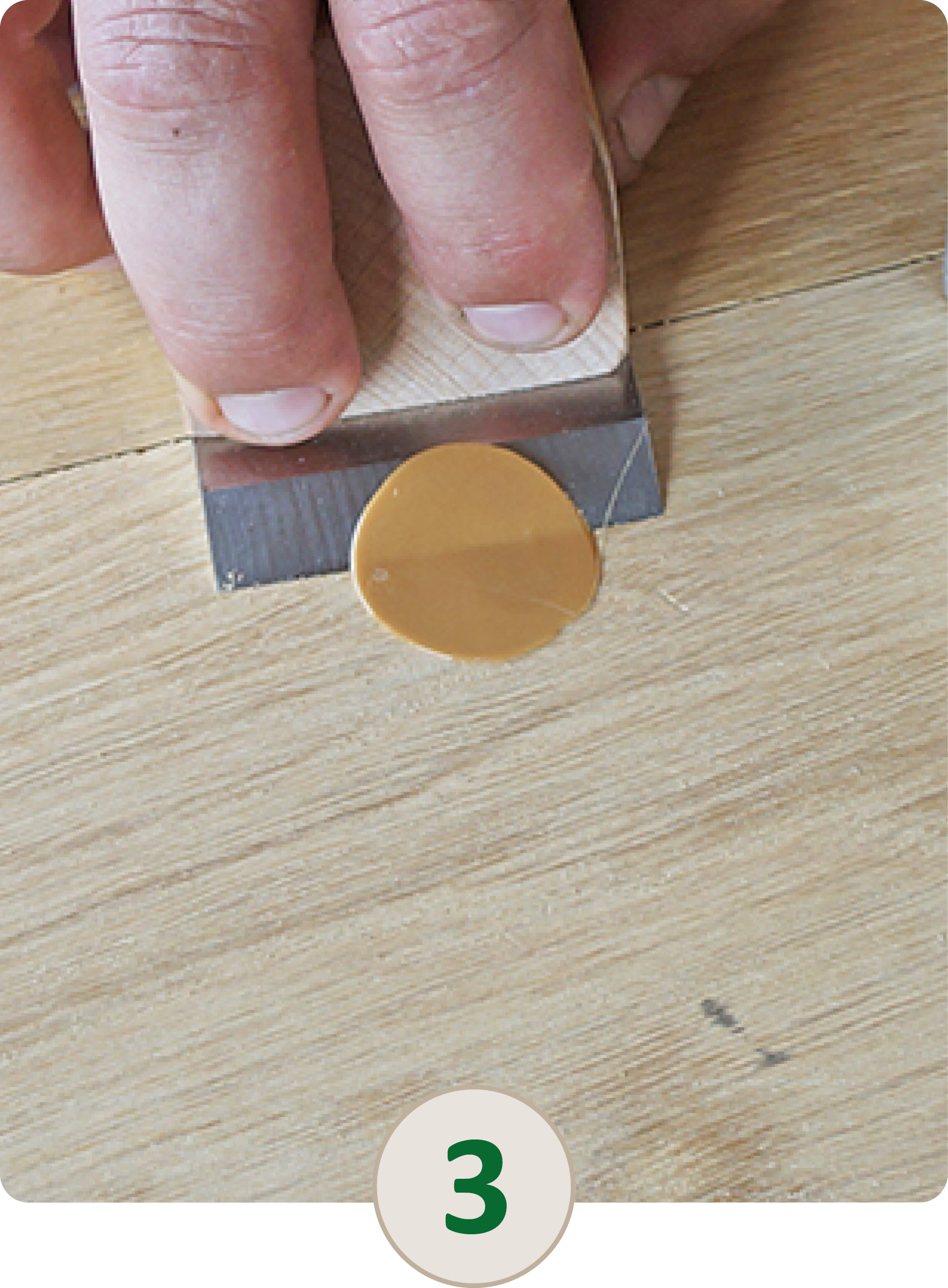 CUT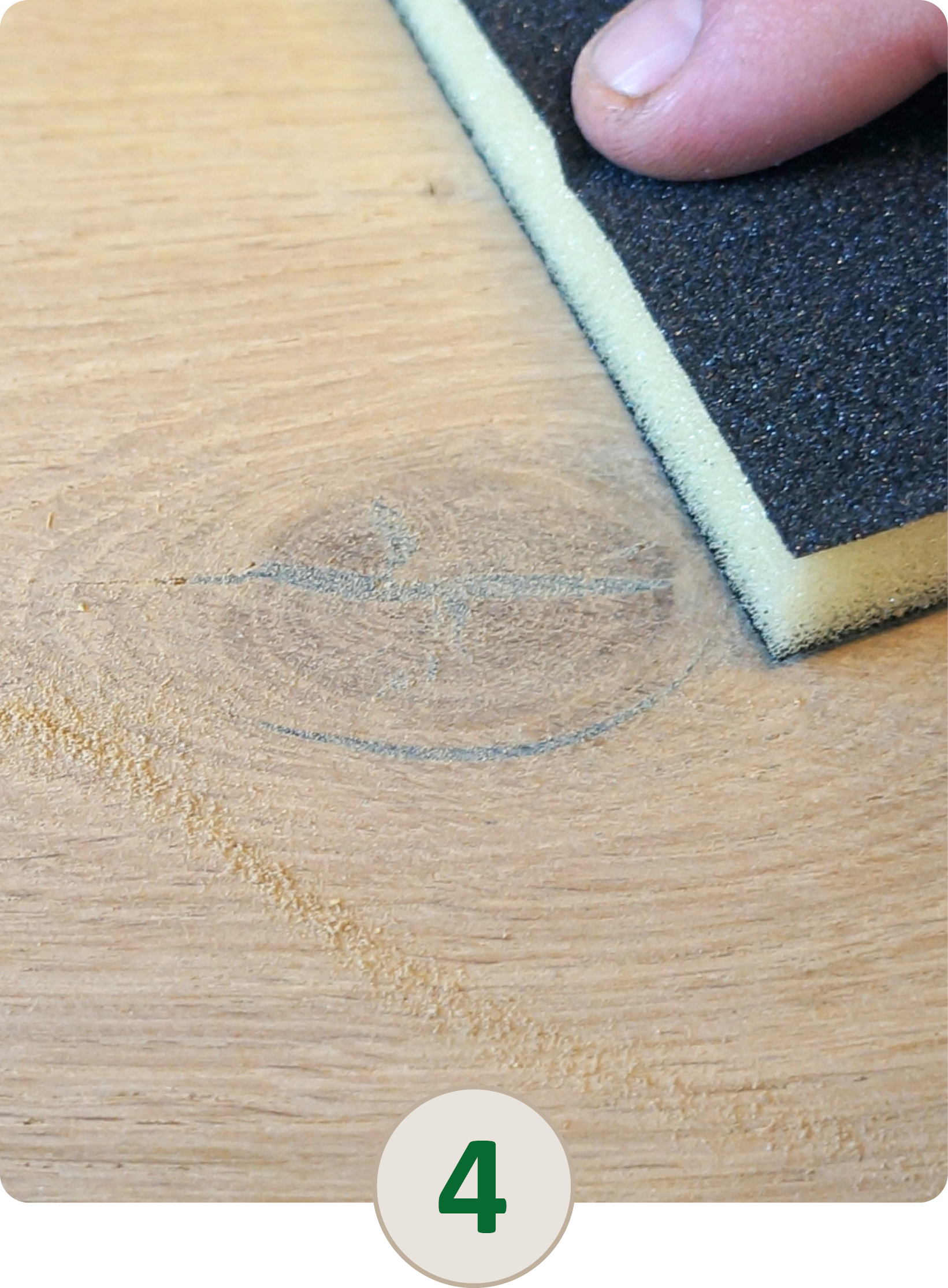 SAND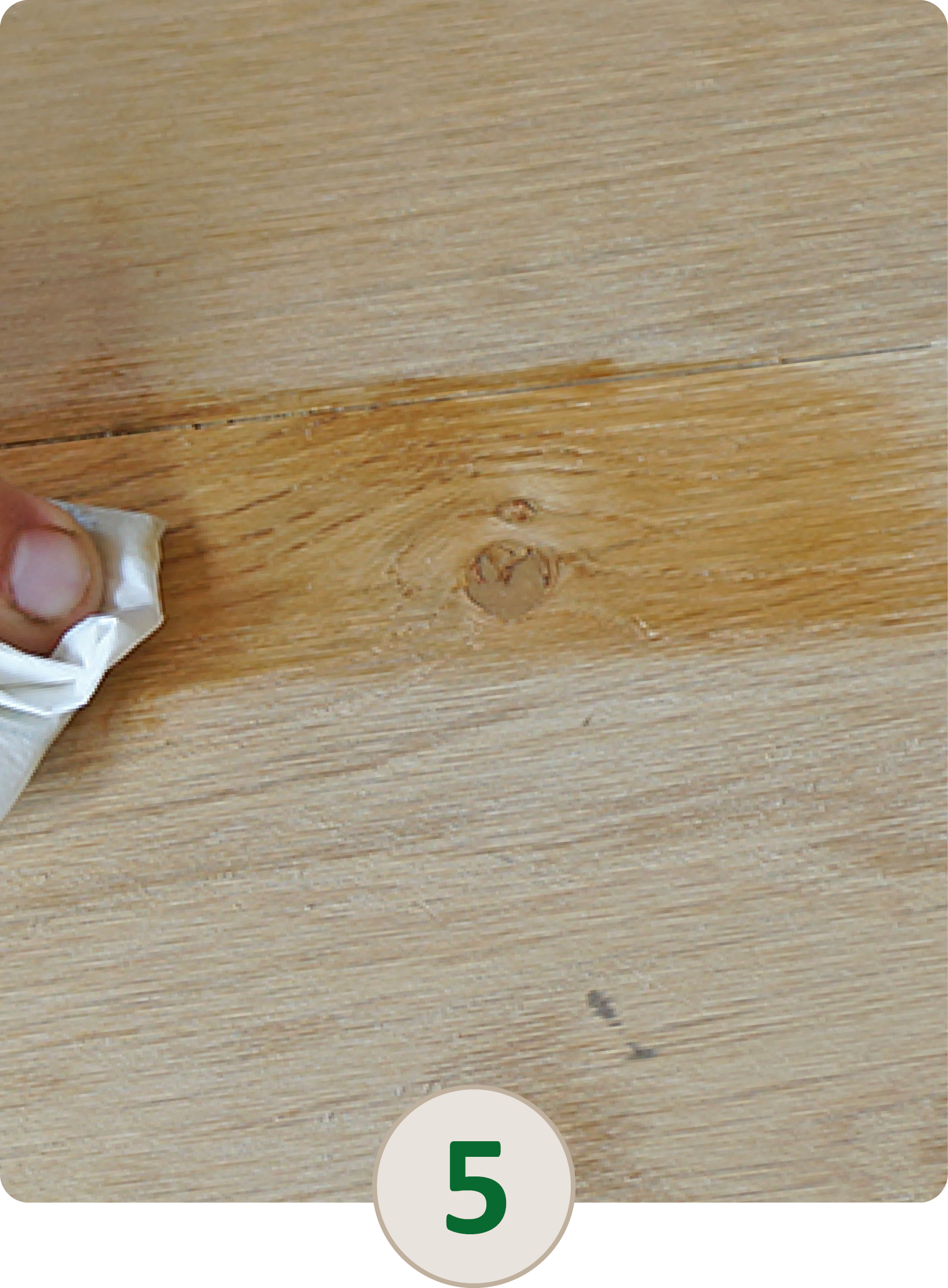 SURFACE TREAT