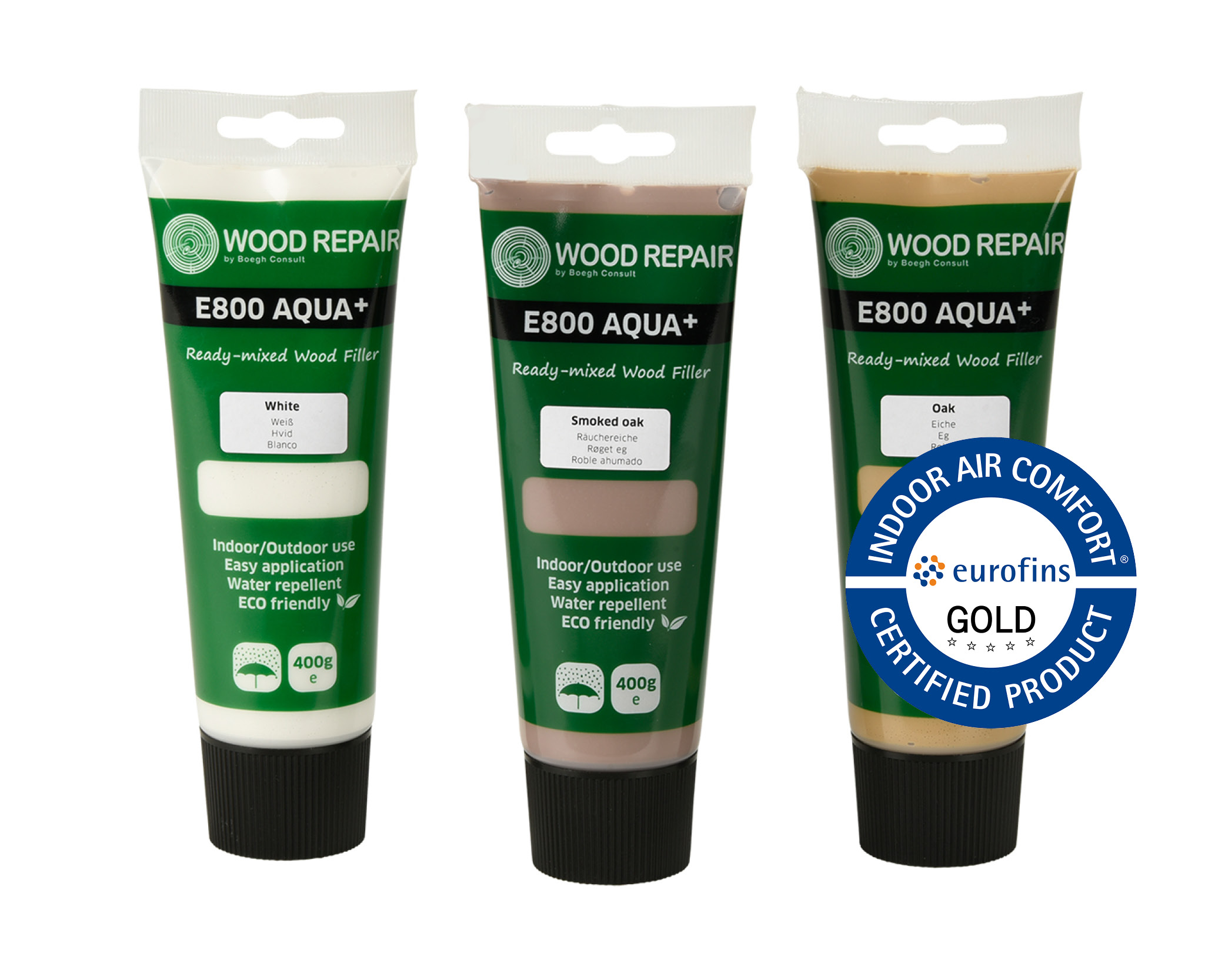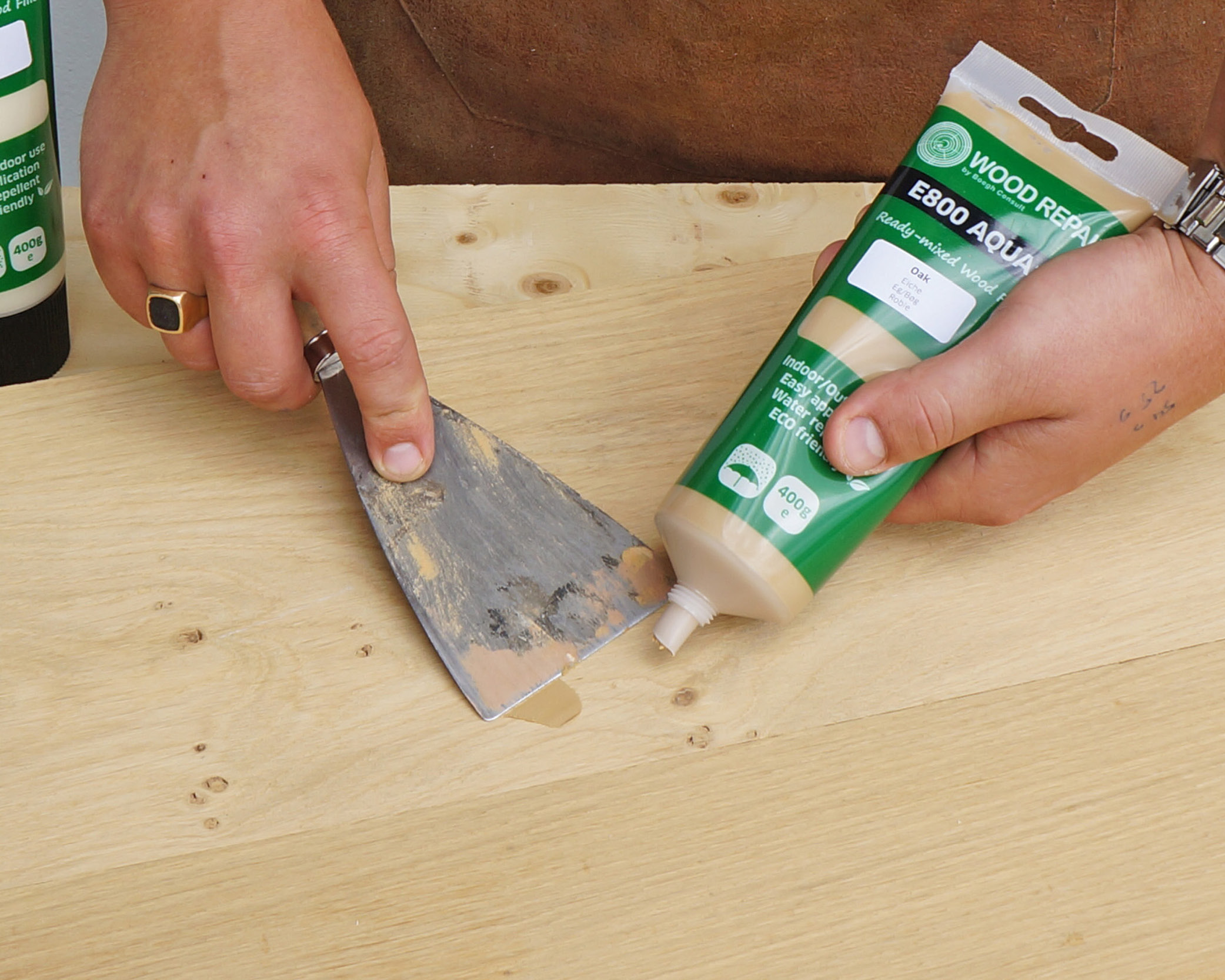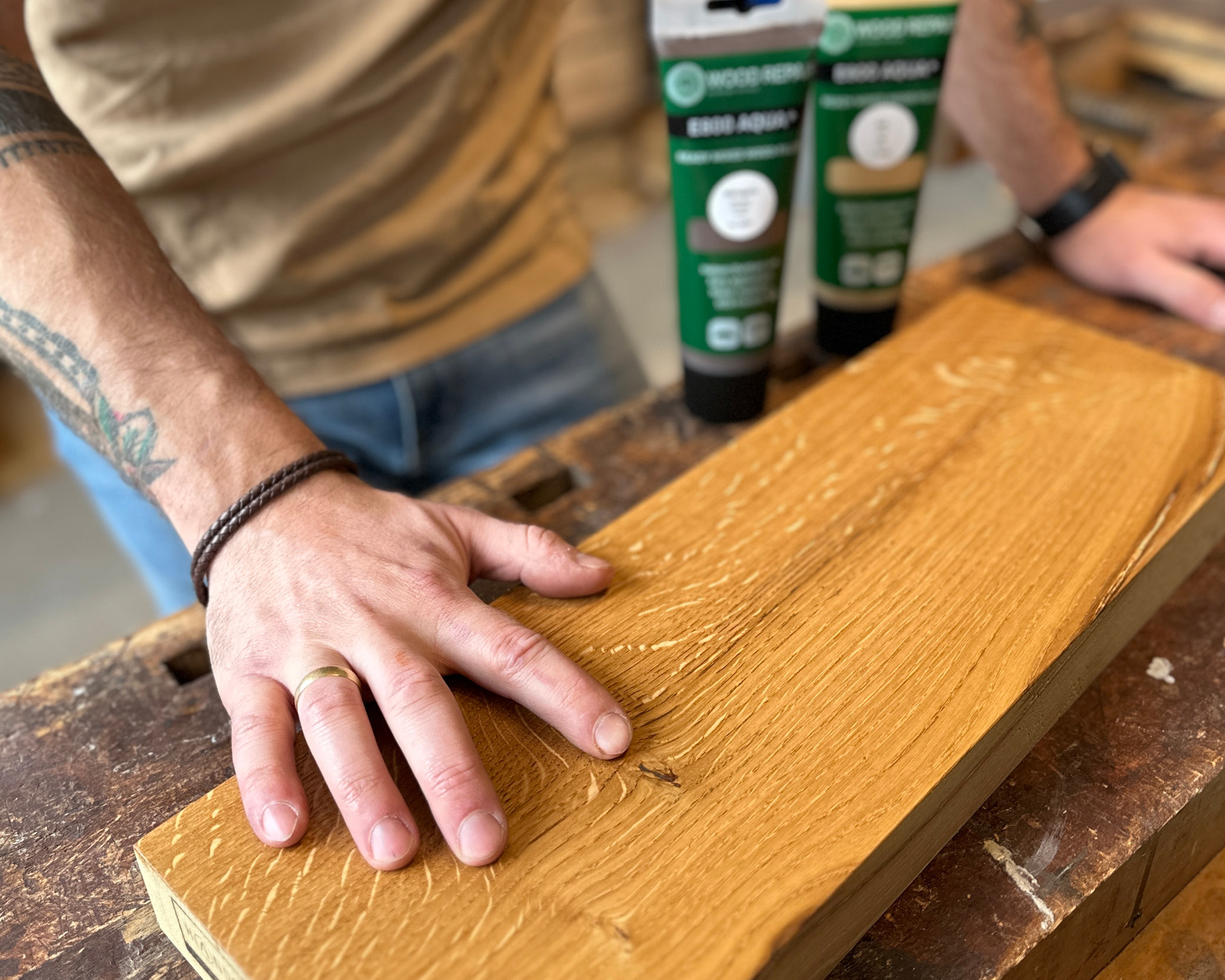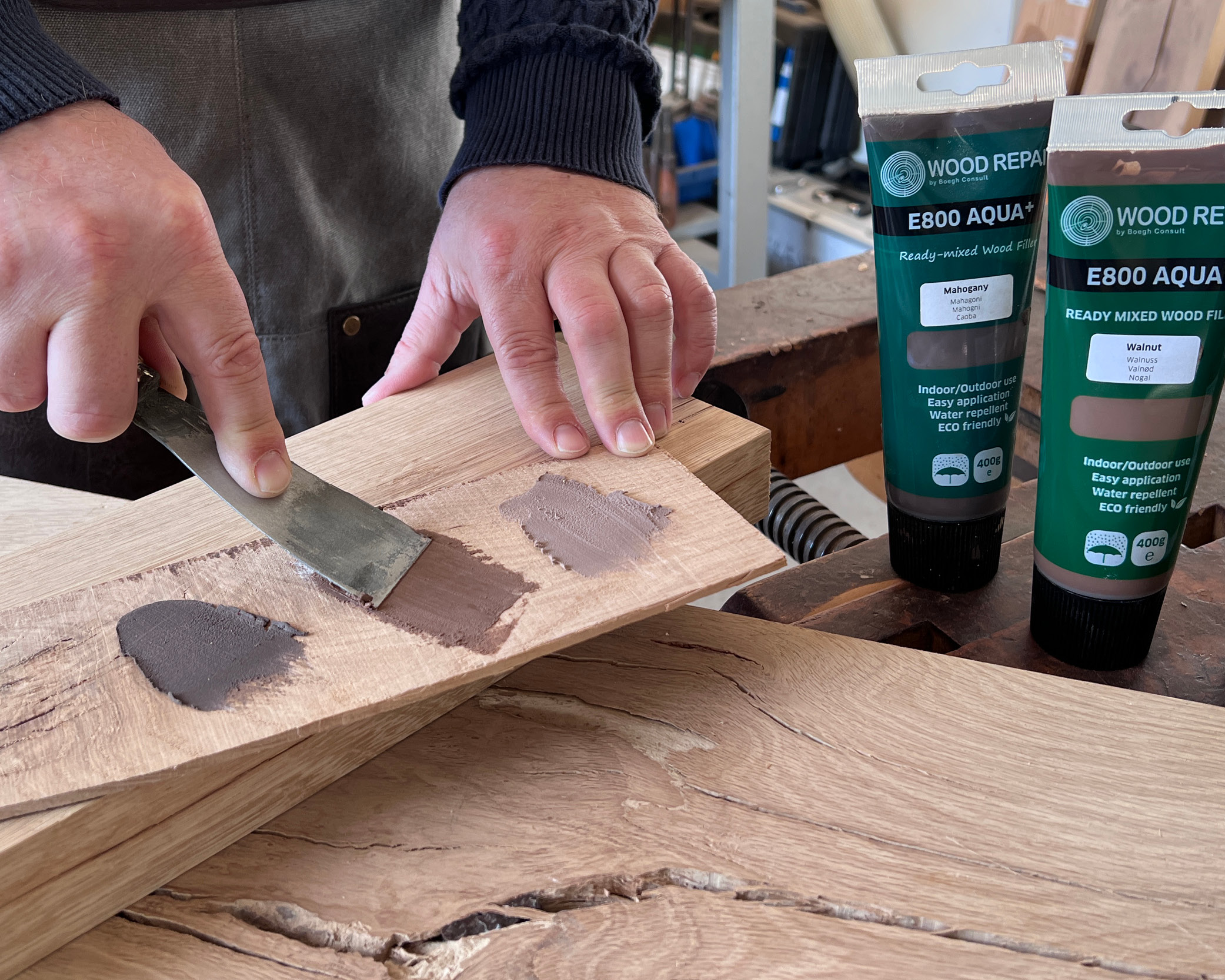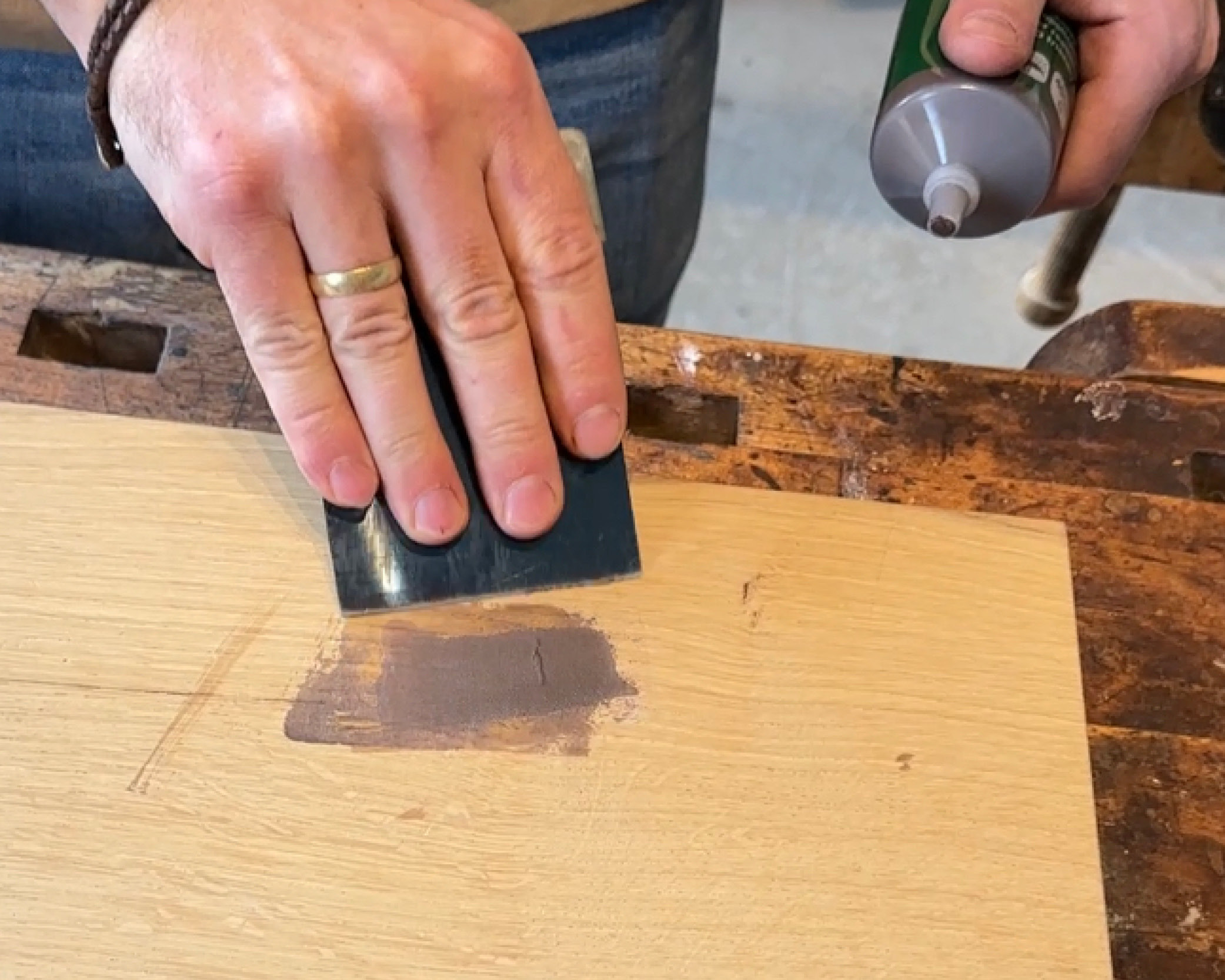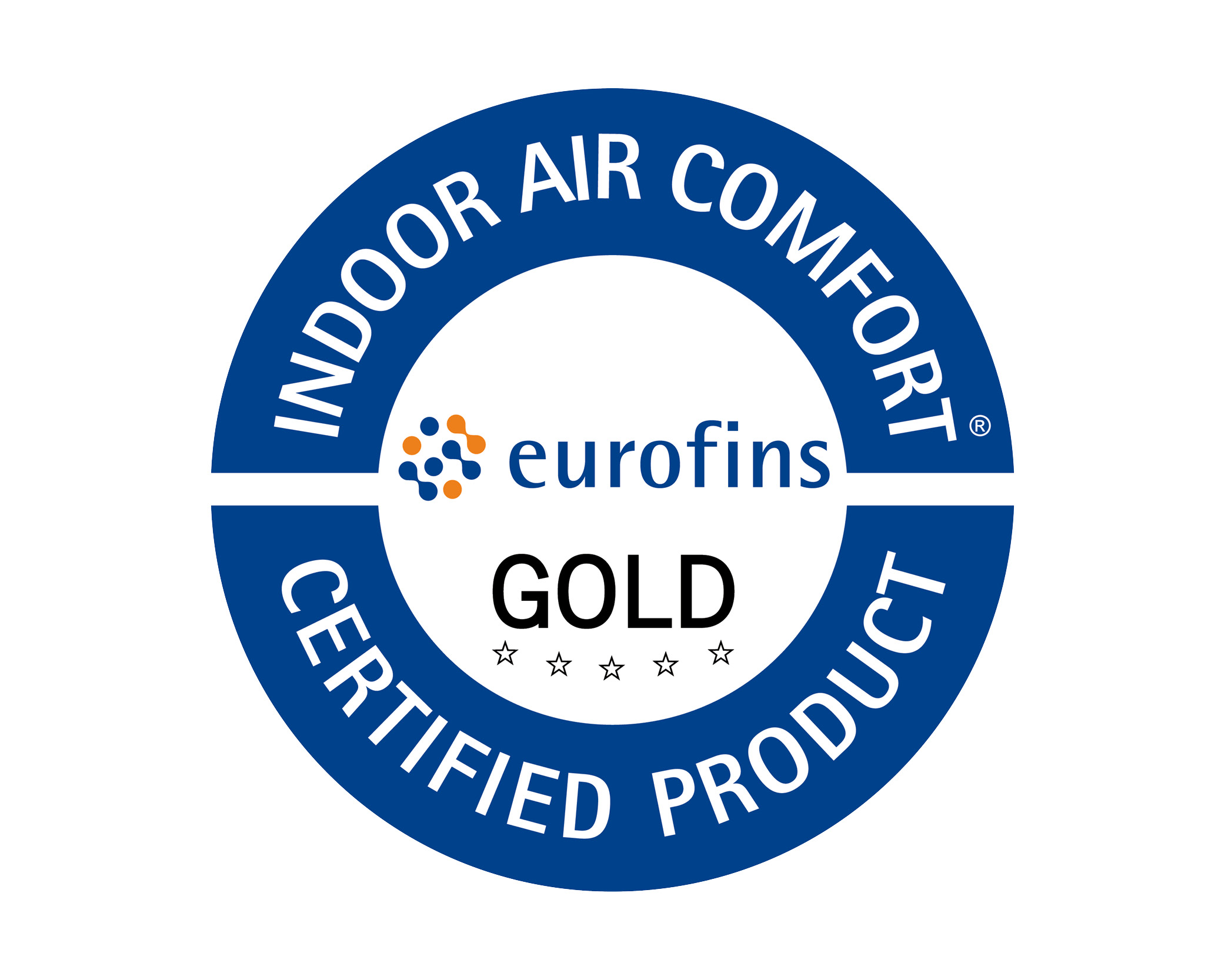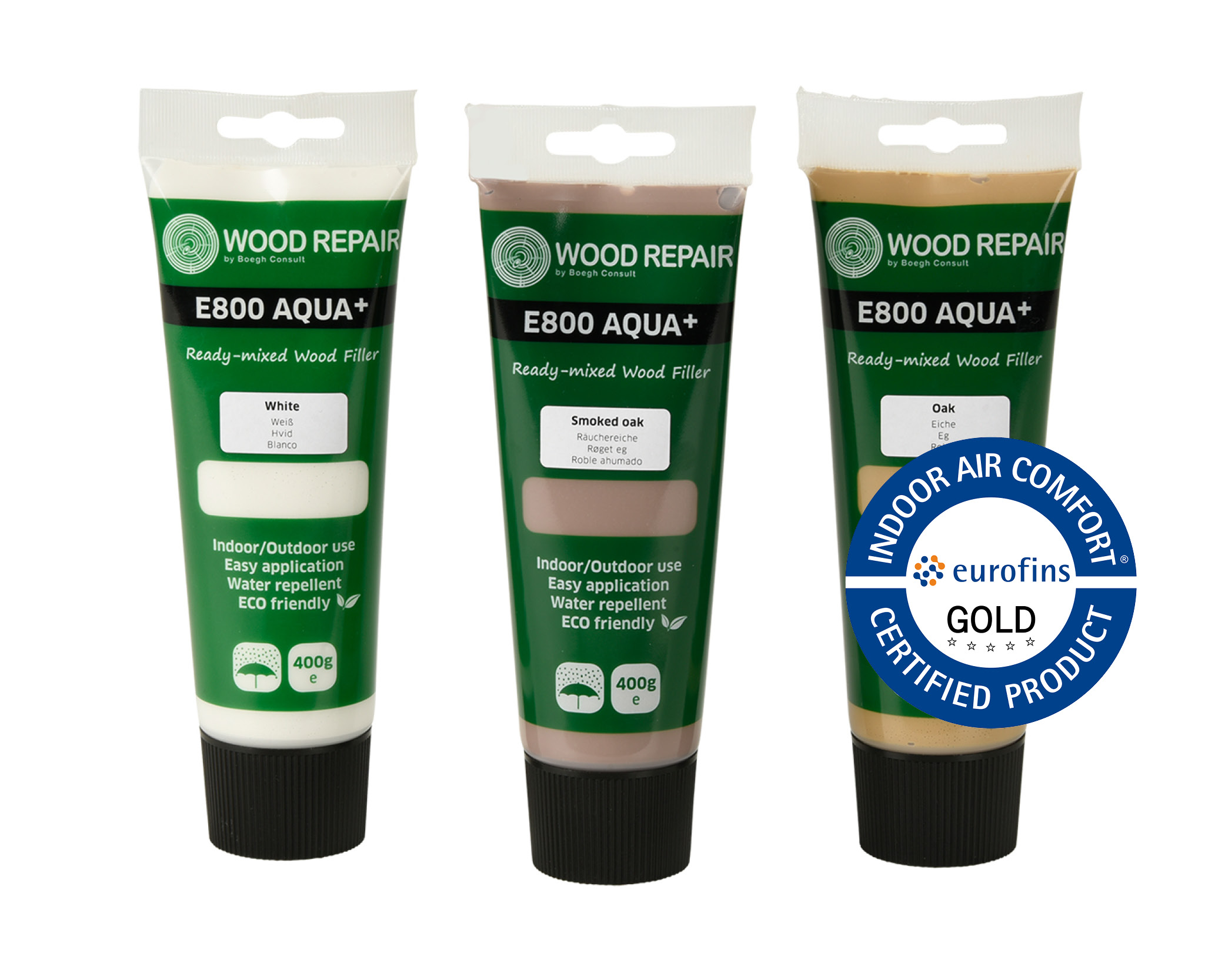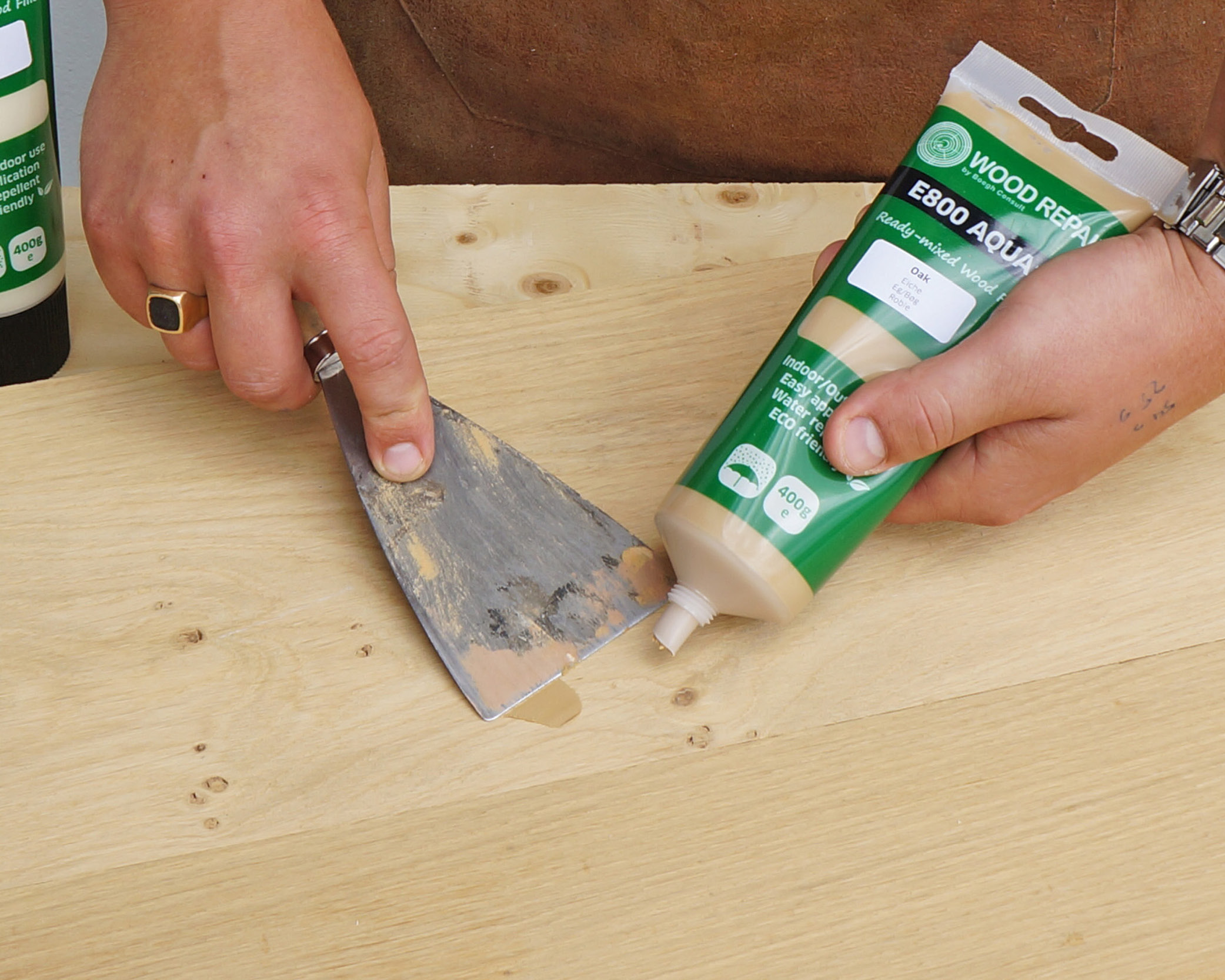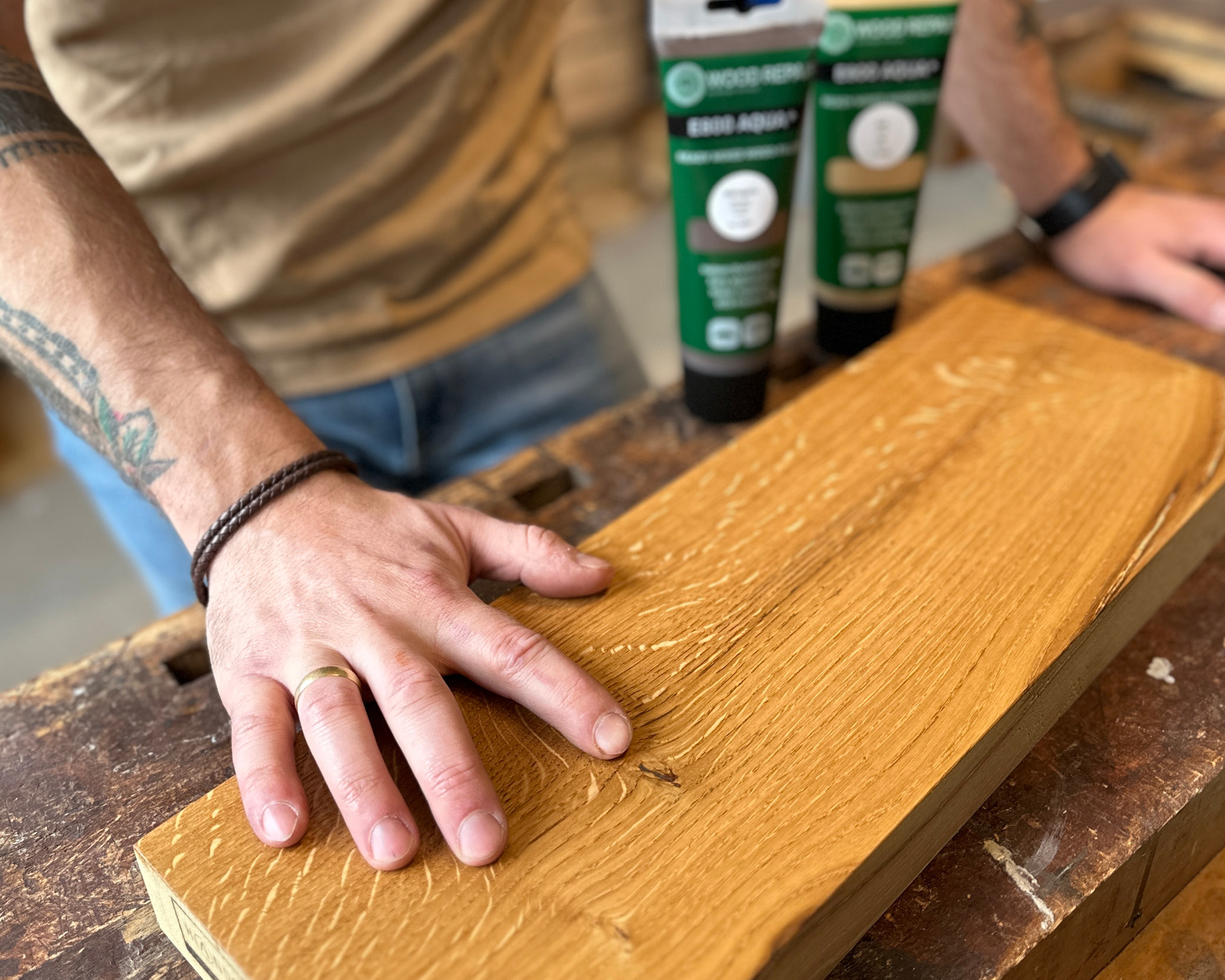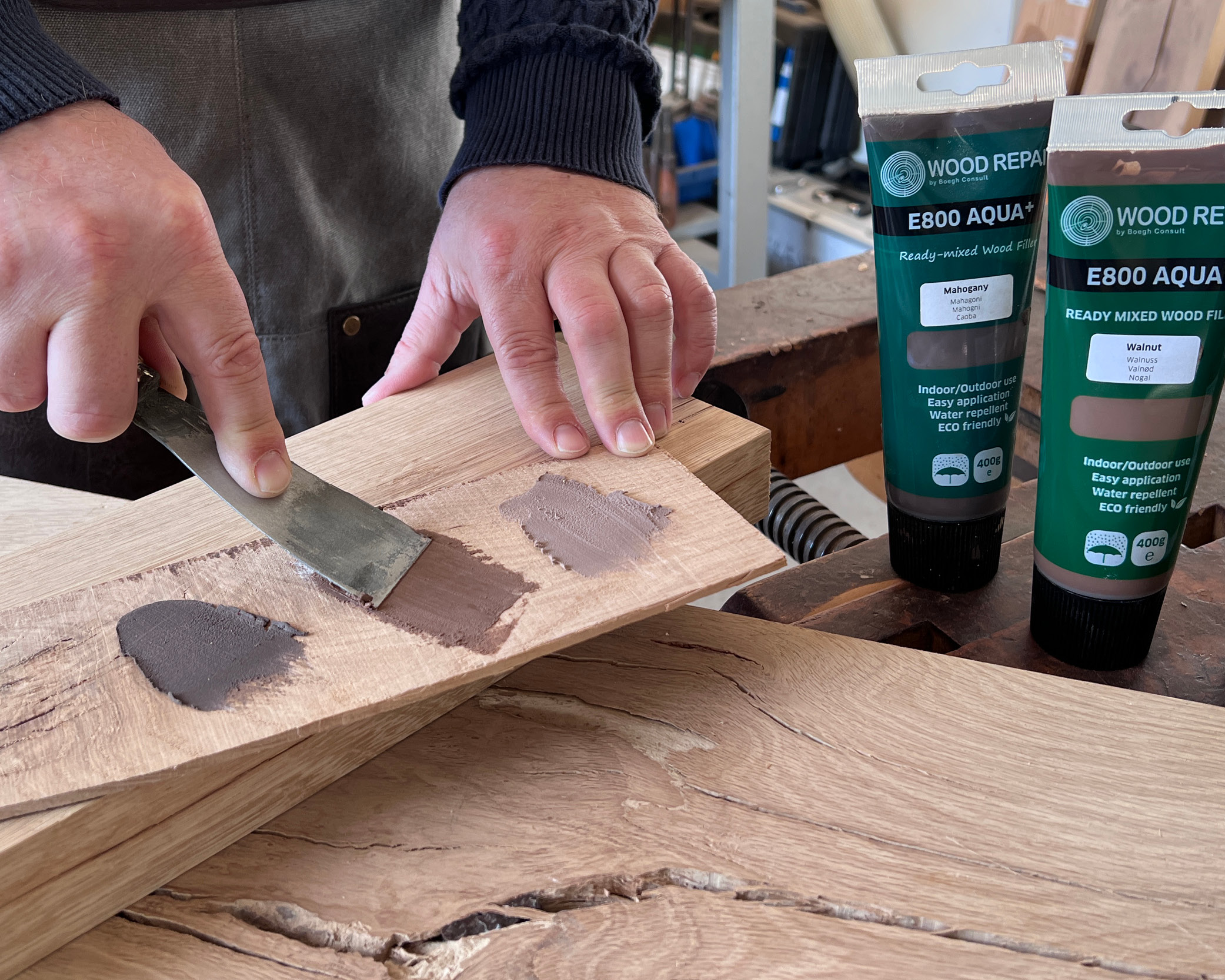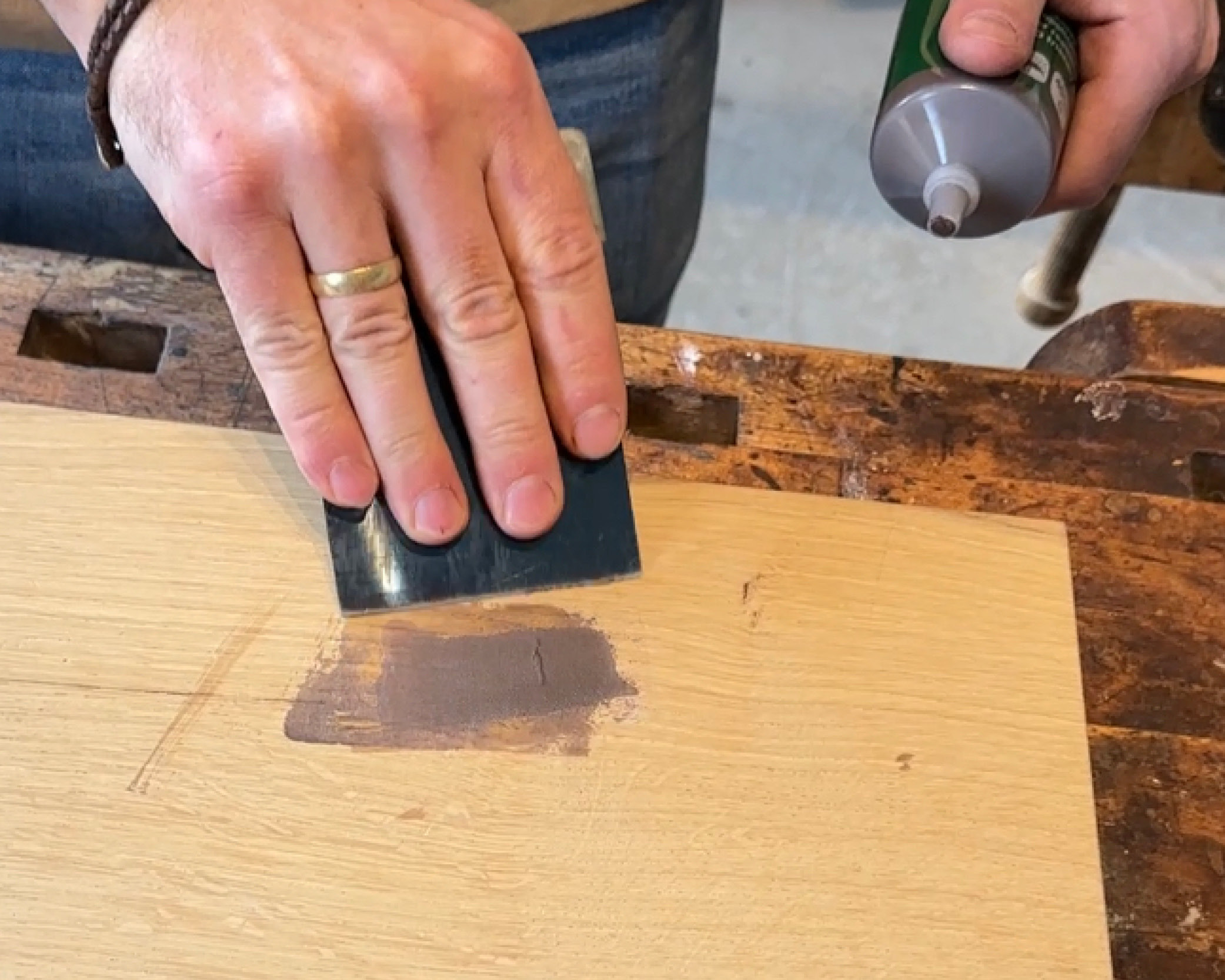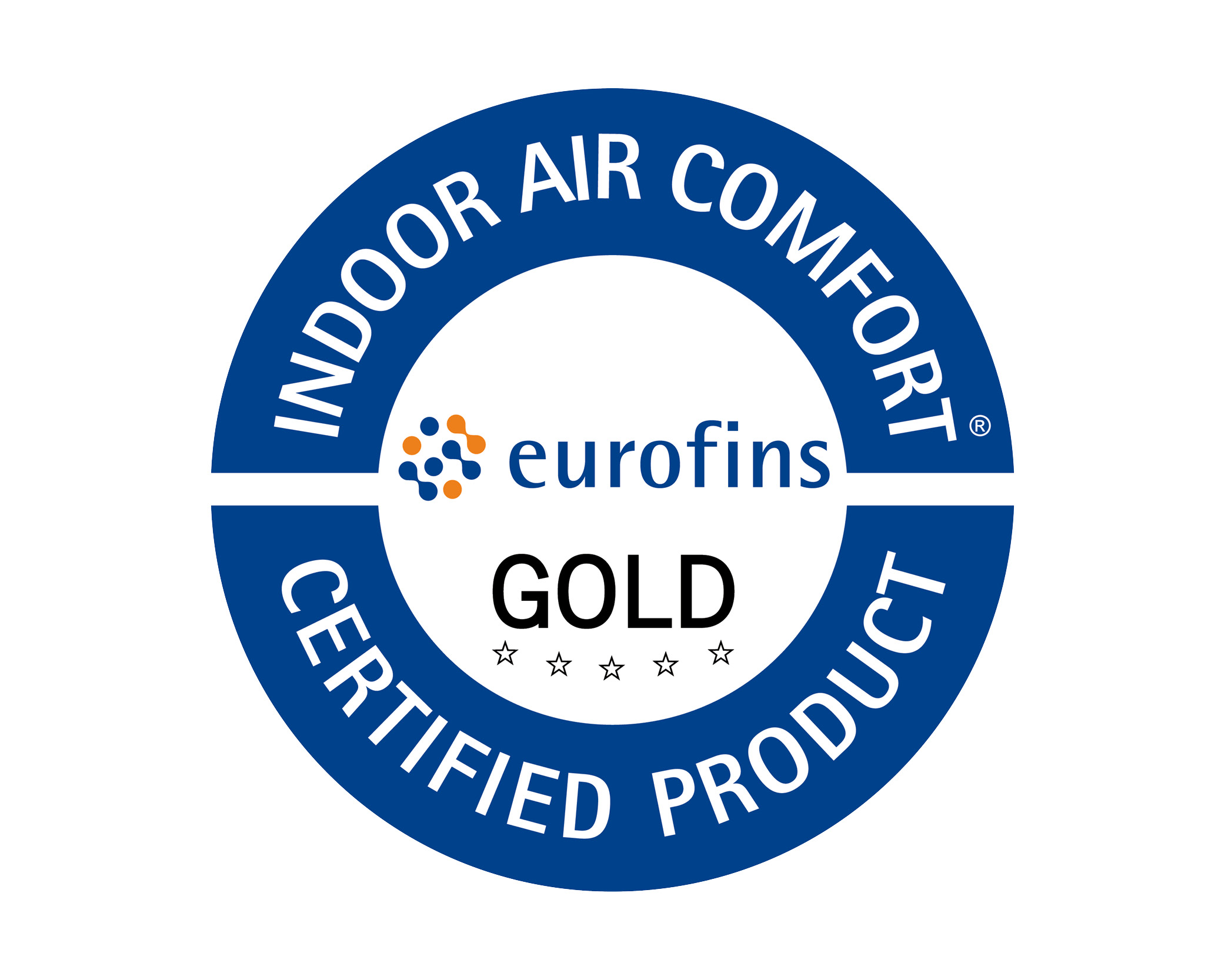 Repair knots and cracks with E800 Aqua+. Water-repellent wood filler, perfect for repairing knots, cracks etc. in flooring, furniture, windows, doors etc.
Segments
Can be used for: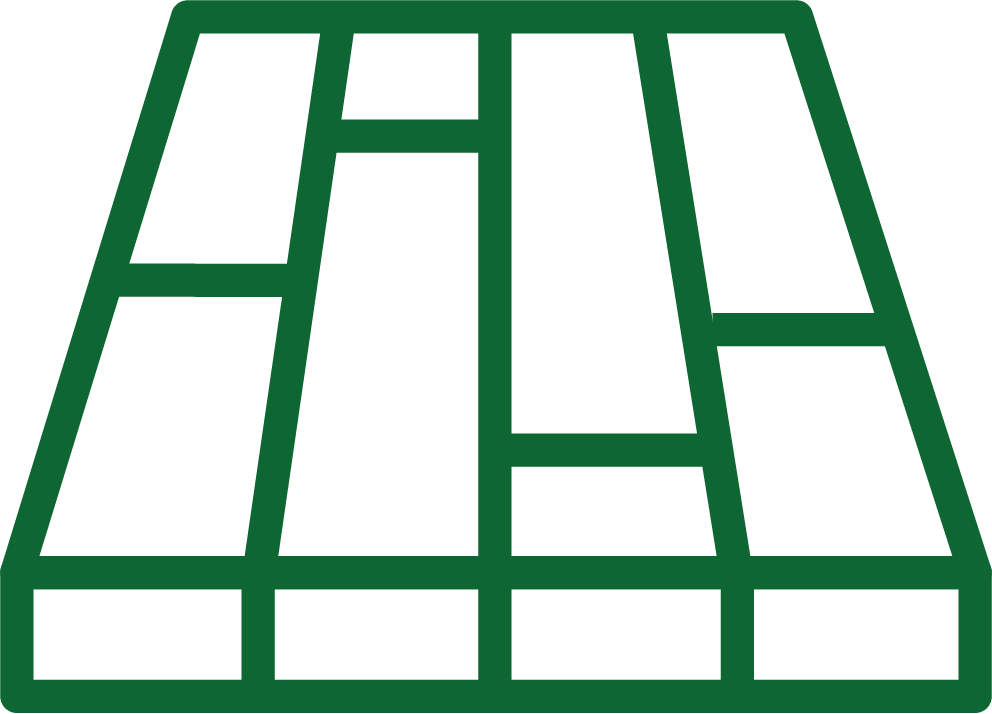 Flooring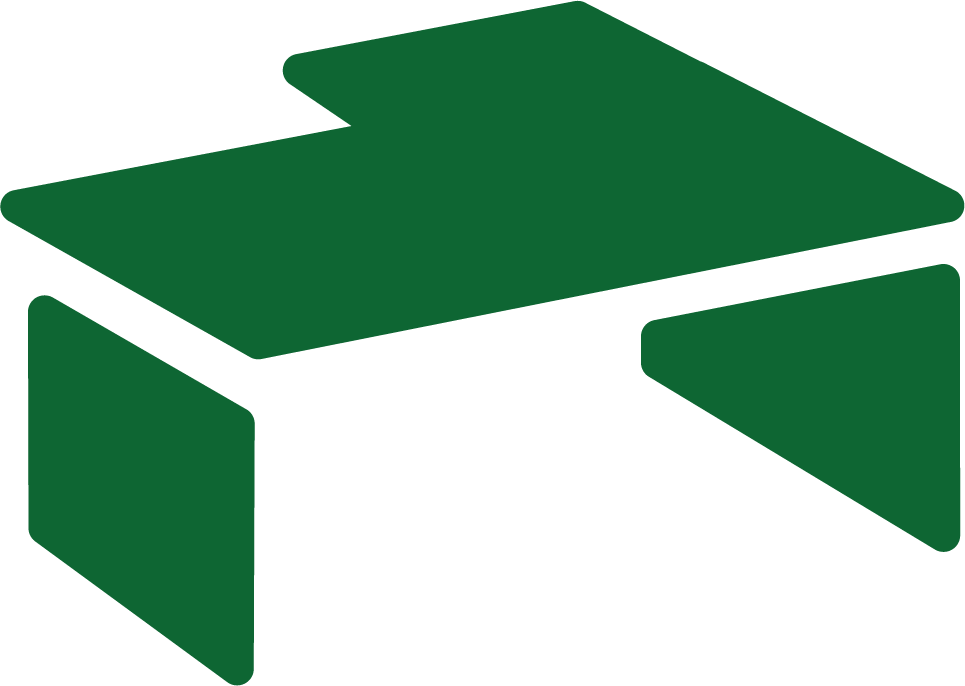 Furniture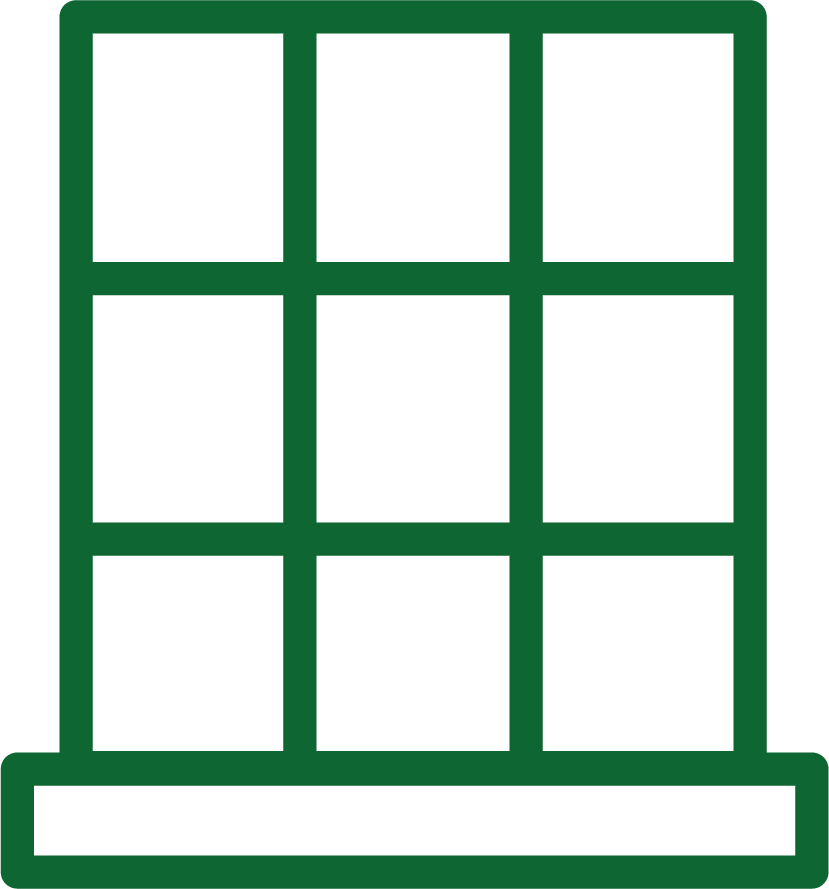 Windows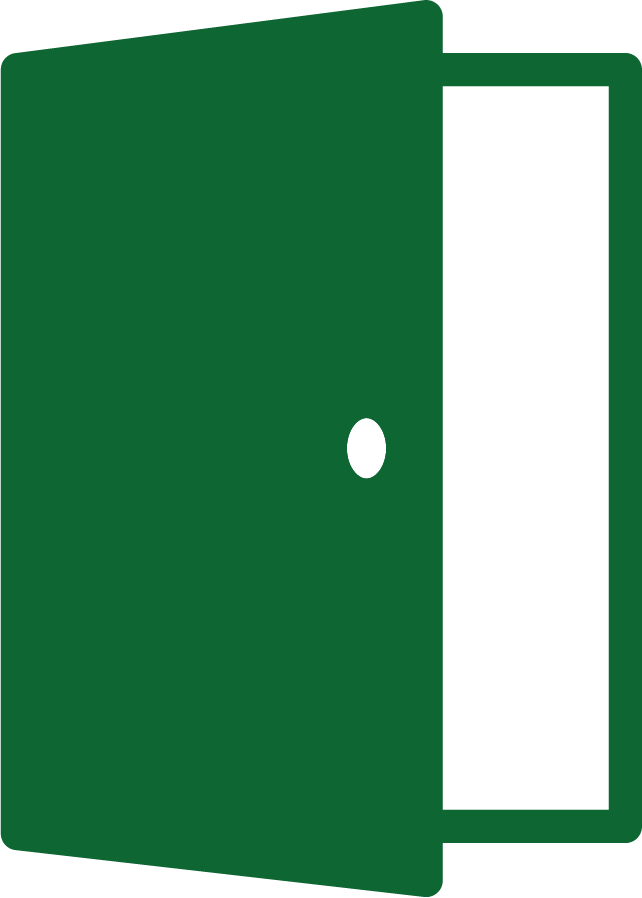 Doors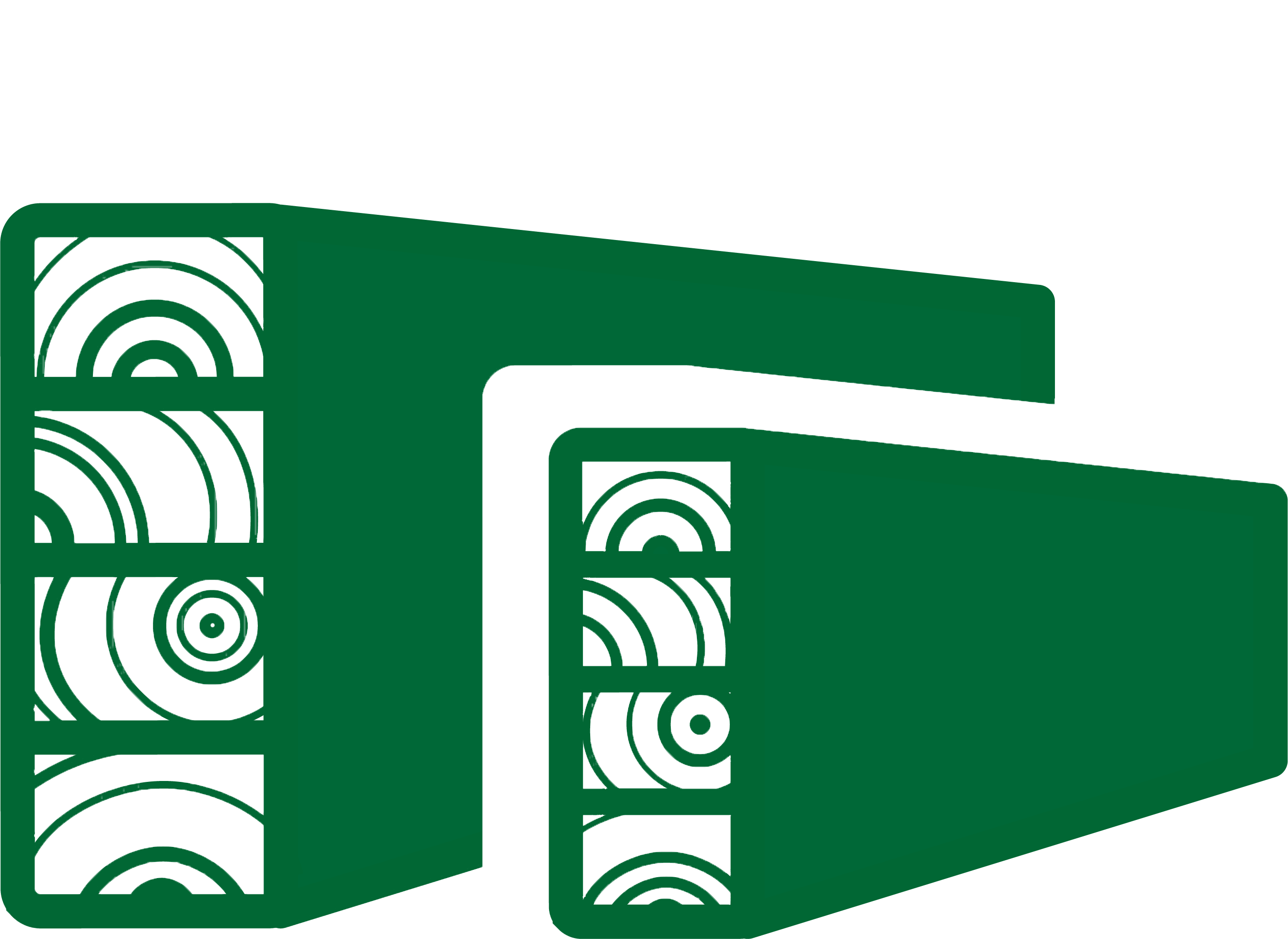 Glulam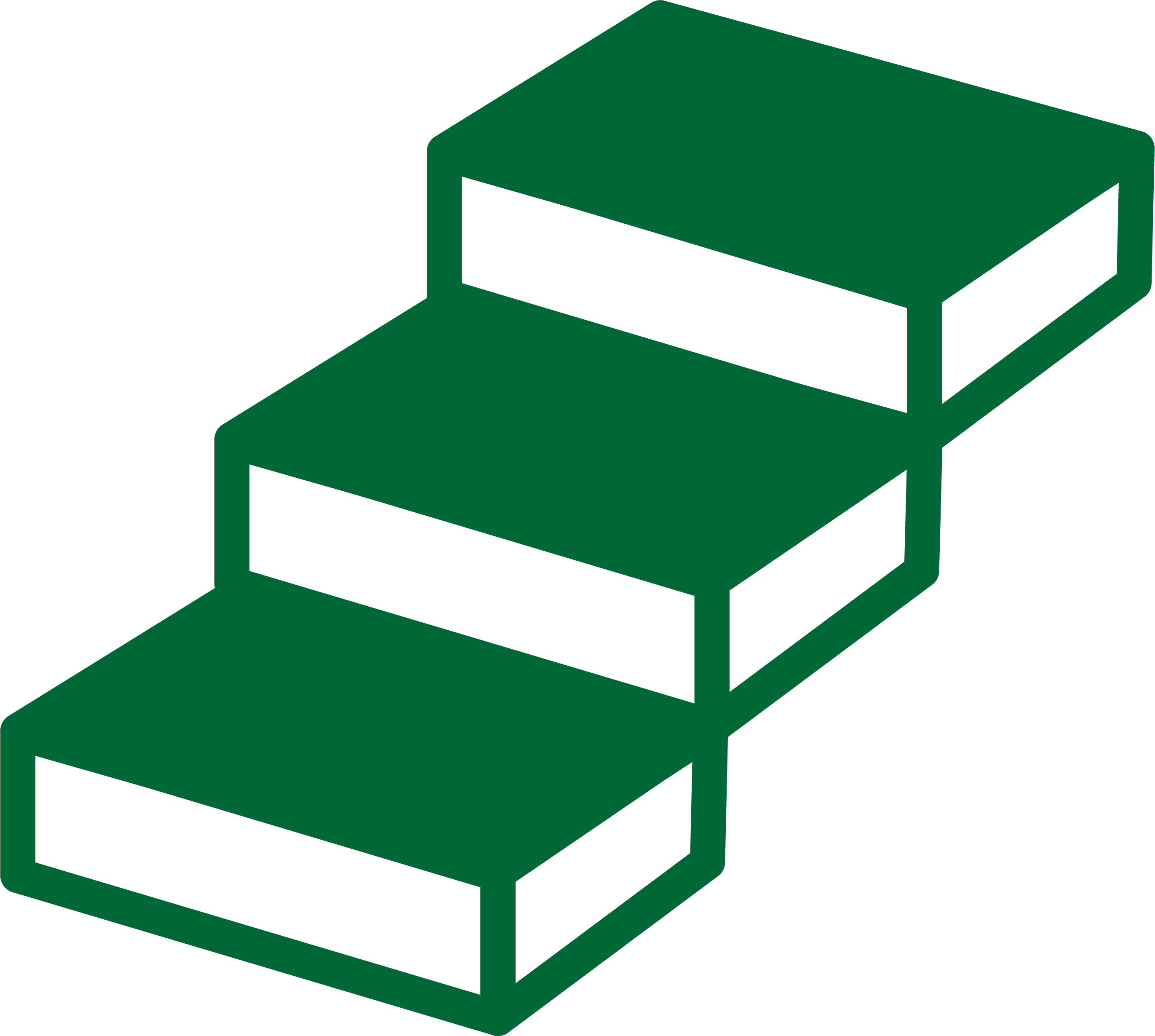 Stairs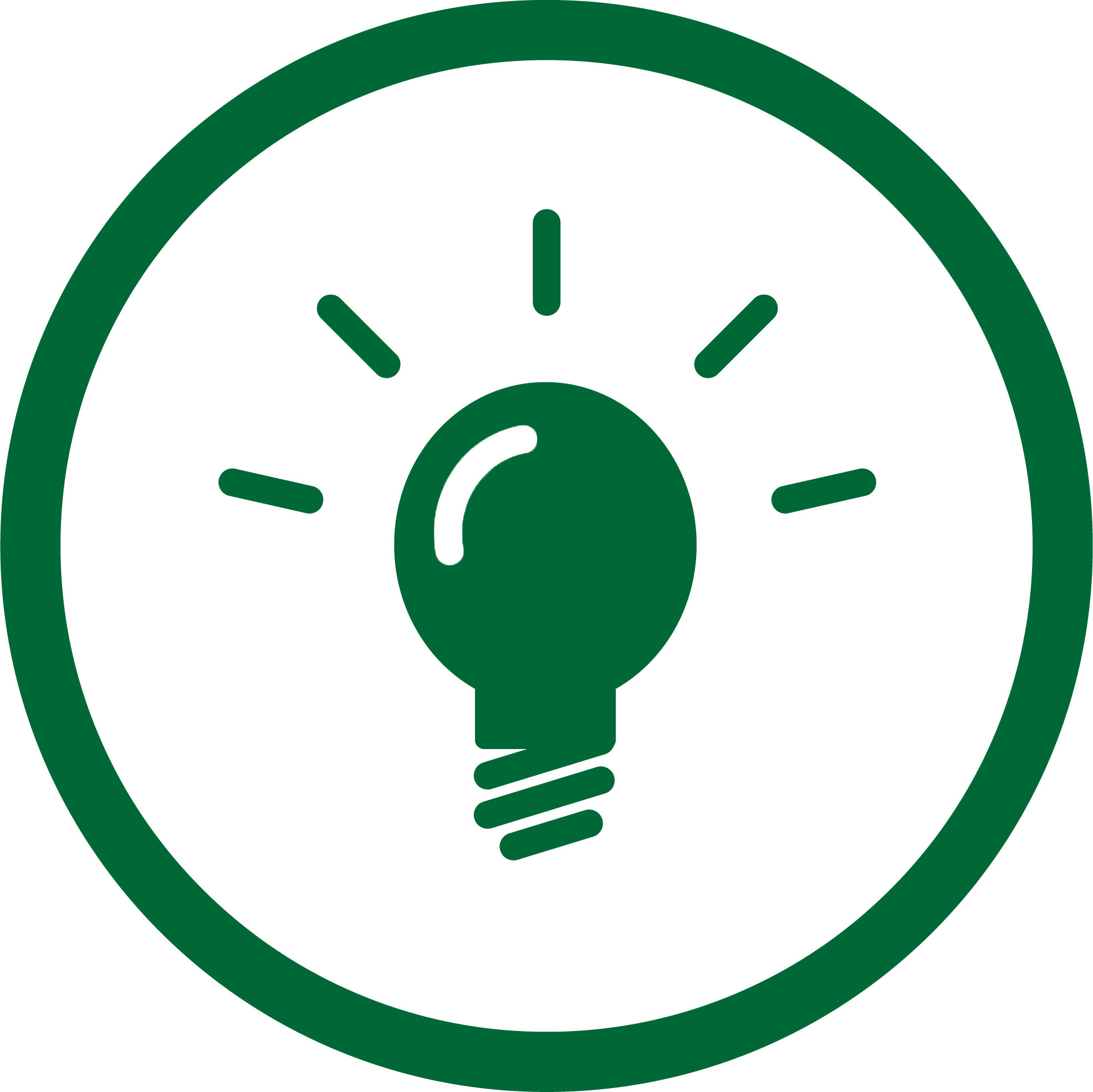 Other
How does it work?
The best application of E800 Aqua+:
1. Choose a color. E800 Aqua+ is ready-to-use directly from the tube.
2. Put some E800 Aqua+ on a spatula/filler knife and fill damage.
3. Leave the paste filler to dry. Drying time depends on the size/depth of the repair.
5. Sand the repair when the paste filler is completely dry.
6. Apply surface treatment (not a must with E800 Aqua+ as it has an exceptional water repellency when the paste filler is hard).

Tip! E800 Aqua+ is water repellent when the paste filler has hardened and, thus, perfect to use for repairs outdoors.

Product information "E800 AQUA+ paste filler"
E800 Aqua+ is a unique paste filler with an excellent water repellent effect. This makes it ideal to use for outside repairs as well as indoor repairs. E800 Aqua+ is a ready-to-use pre-mix paste filler with a fine grained texture, free of any toxics. E800 Aqua+ is very suitable for wood repairs, and even without a finish or surface treatment the filler will repel water and moisture.

PRODUCT INFO:
♦ Perfect for repairing knots, cracks, grains etc. in wood ♦ Water repellent
♦ Ready-to-use ♦ Many colors ♦ Suitable for all types of wood
♦ Fine grained texture ♦ Easy dosing from the tube
♦ Accepts all types of surface treatments
♦ Drying time depends on the size/depth of the repair

PACKAGING:
• 400g tube or 7kg bucket
Step-by-Step Guide
5 easy steps to perfect repairs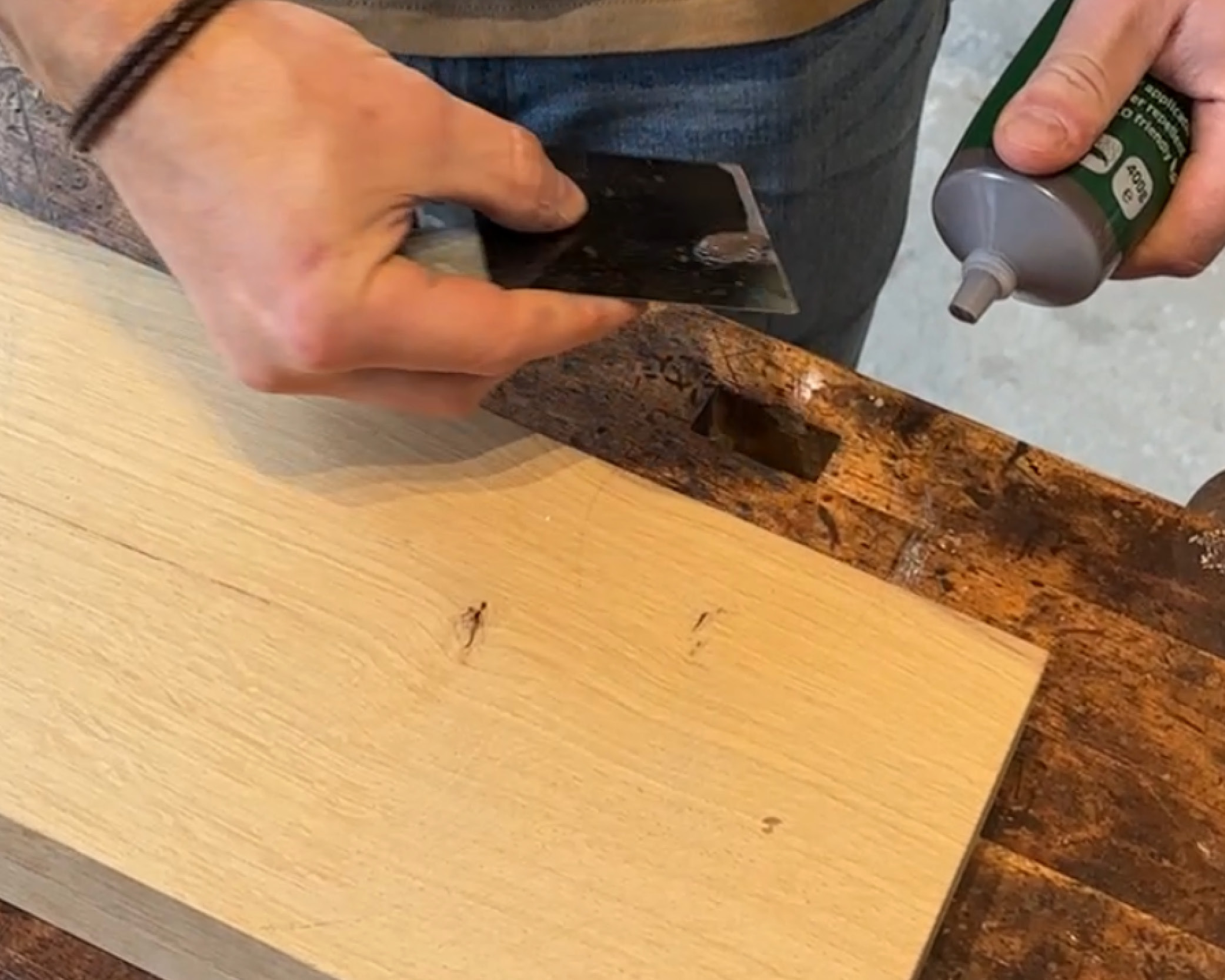 1. PÅFØR FRA TUBE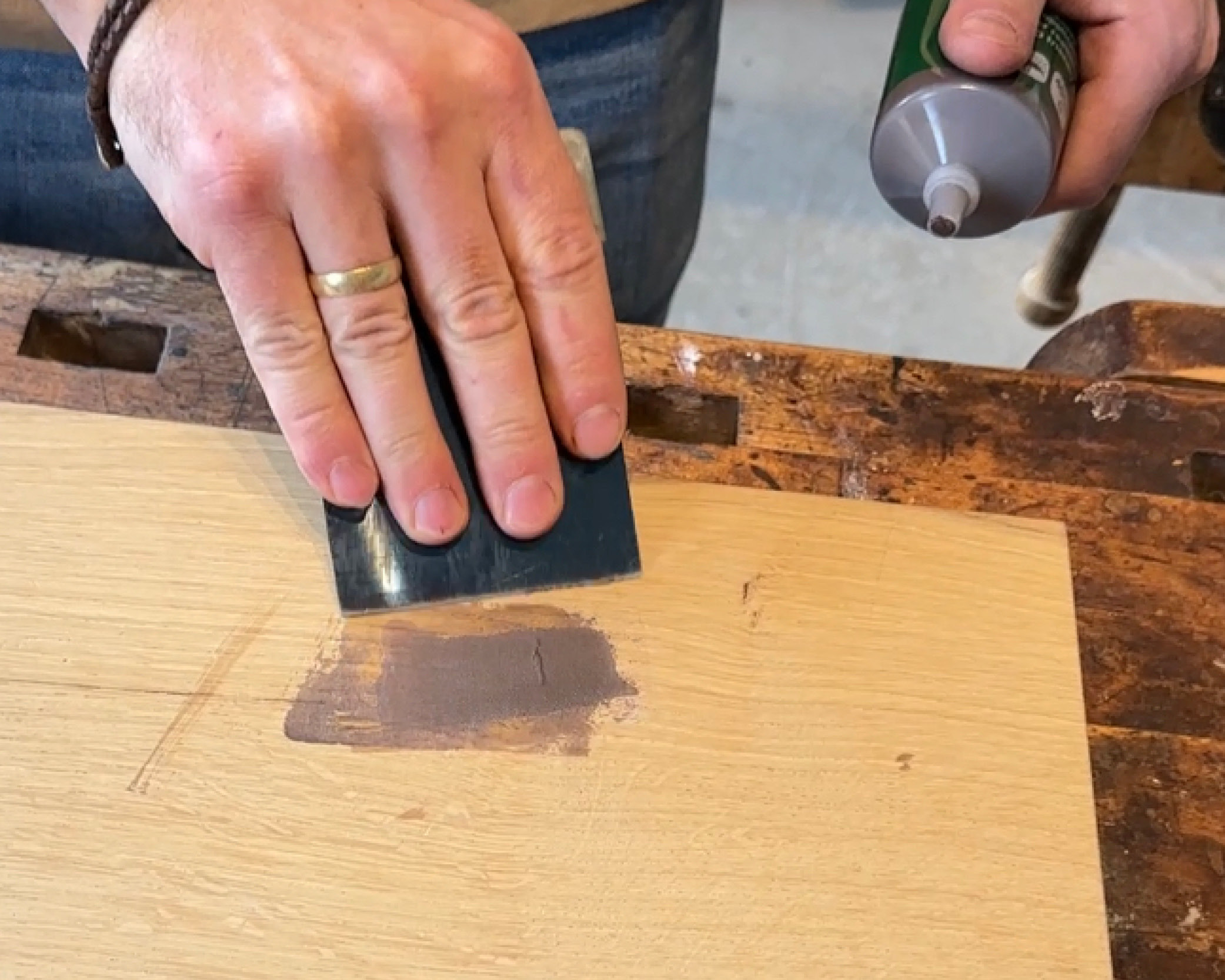 2. FYLD OG LAD TØRRE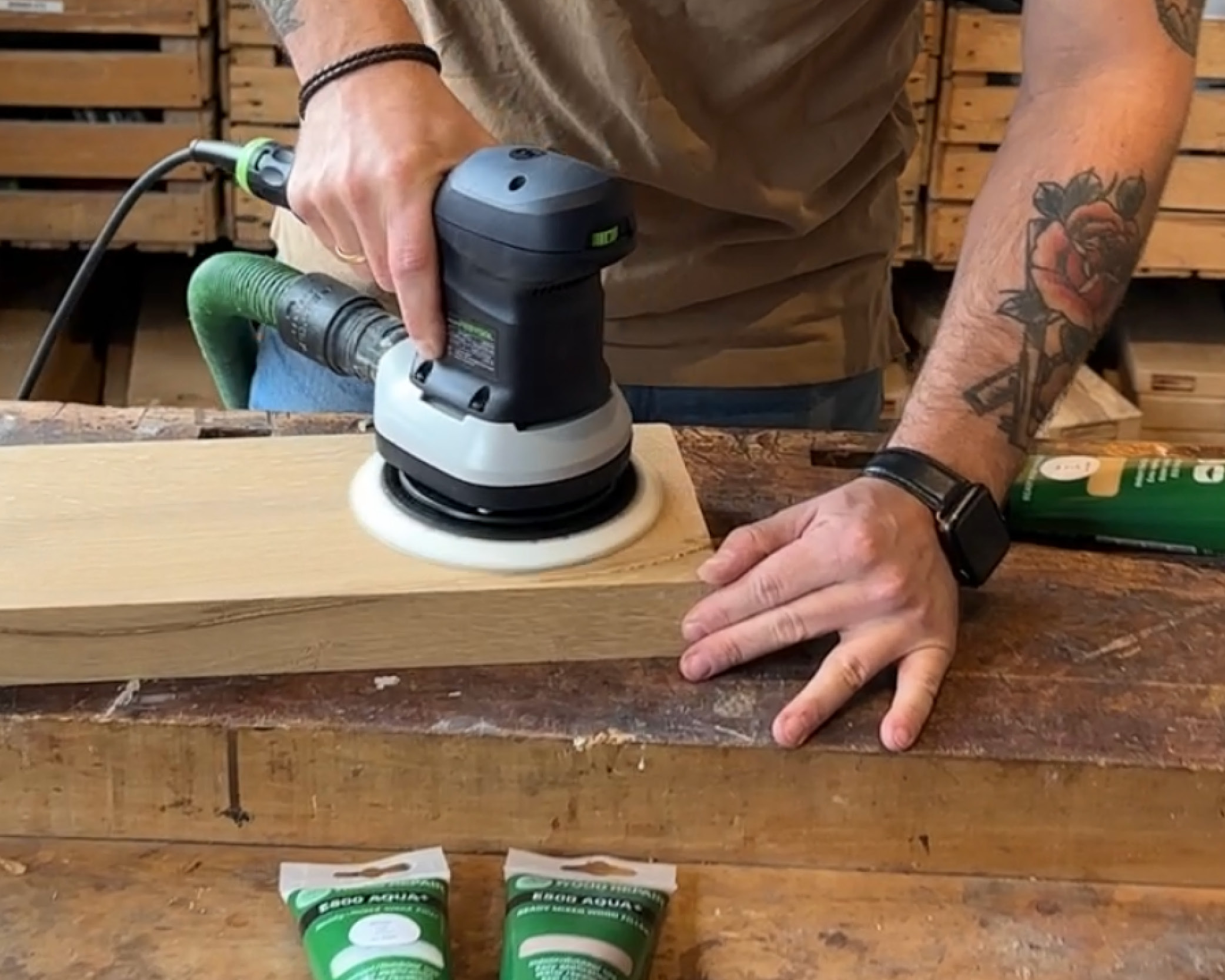 3. PUDS REPARATION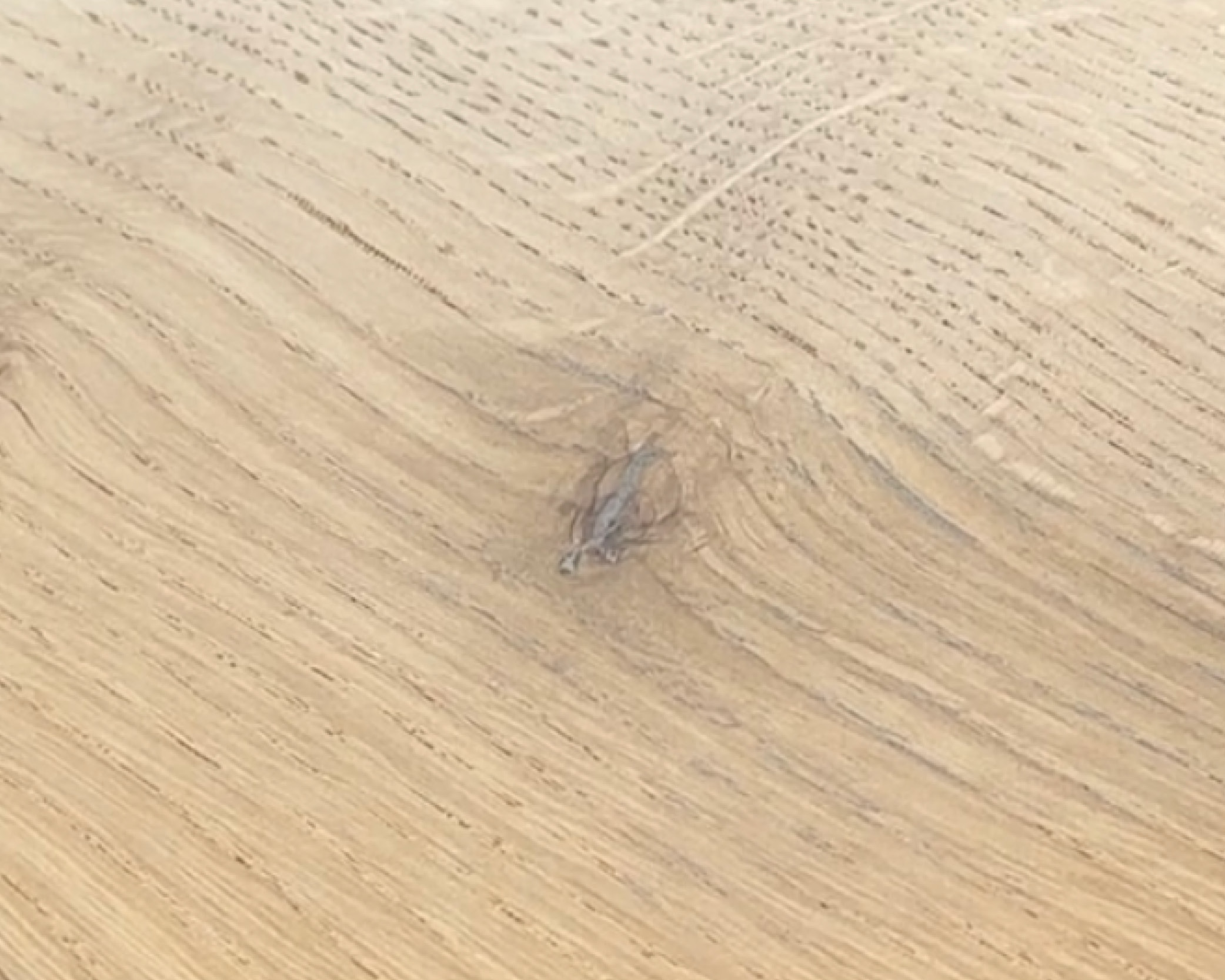 4. KLAR TIL EFTERBEHANDLING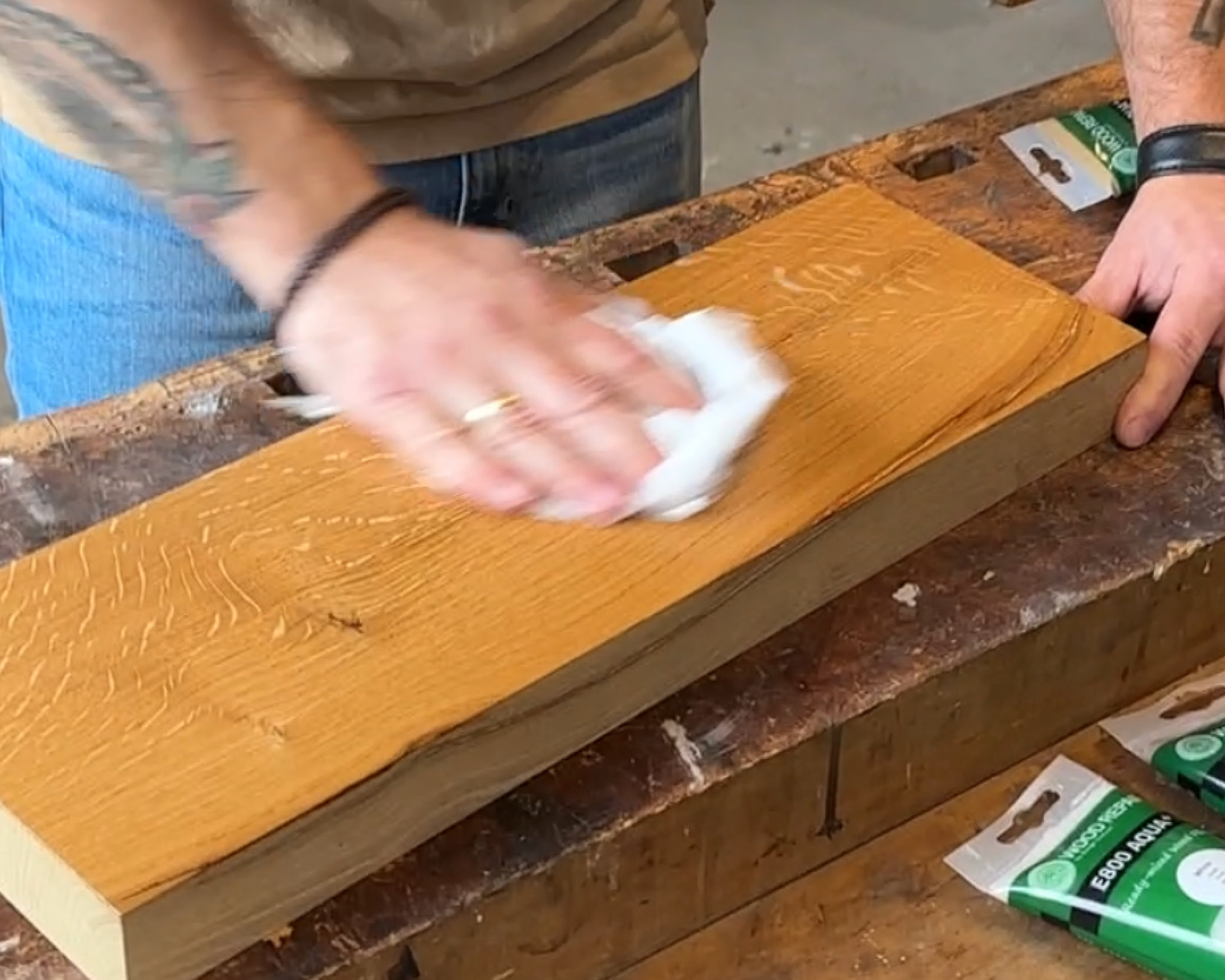 5. EFTERBEHANDLING MED OLIE