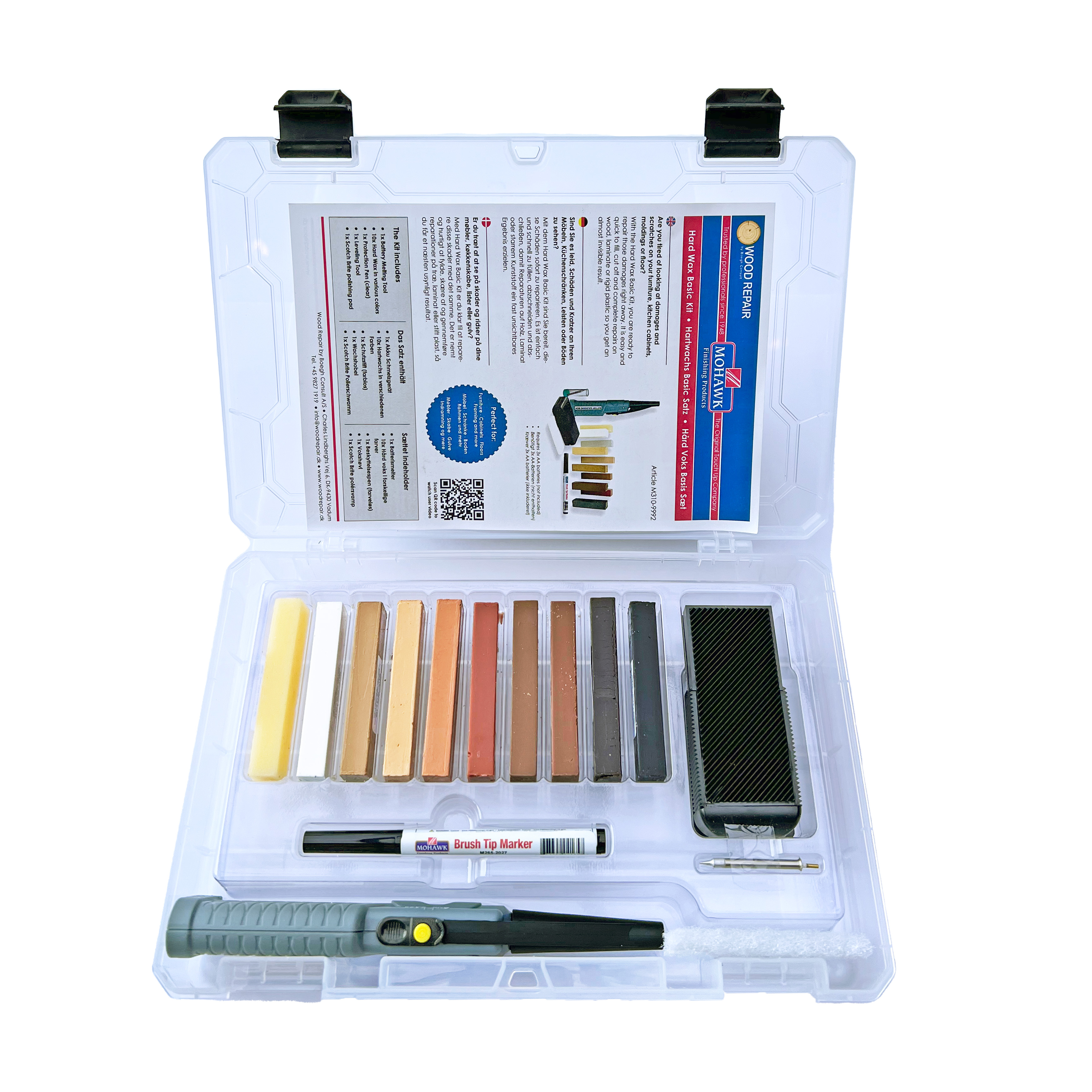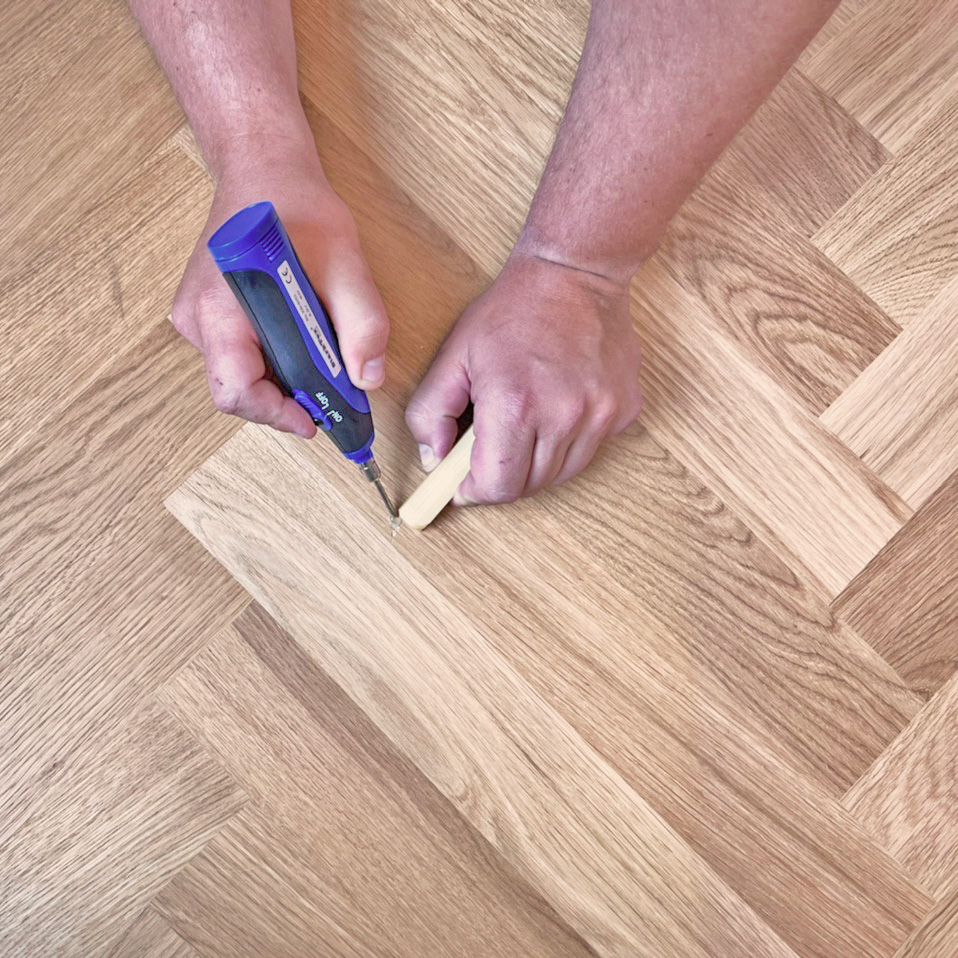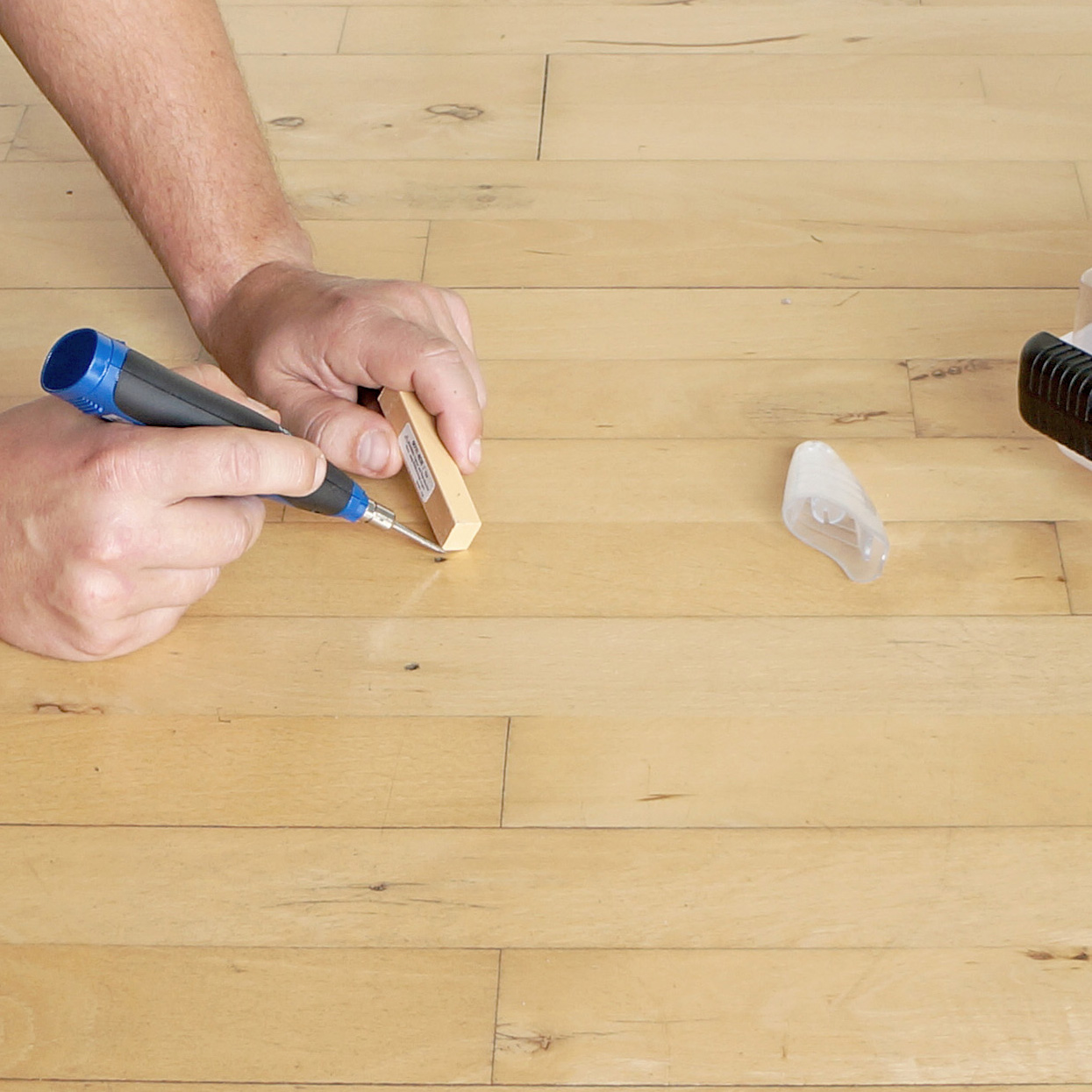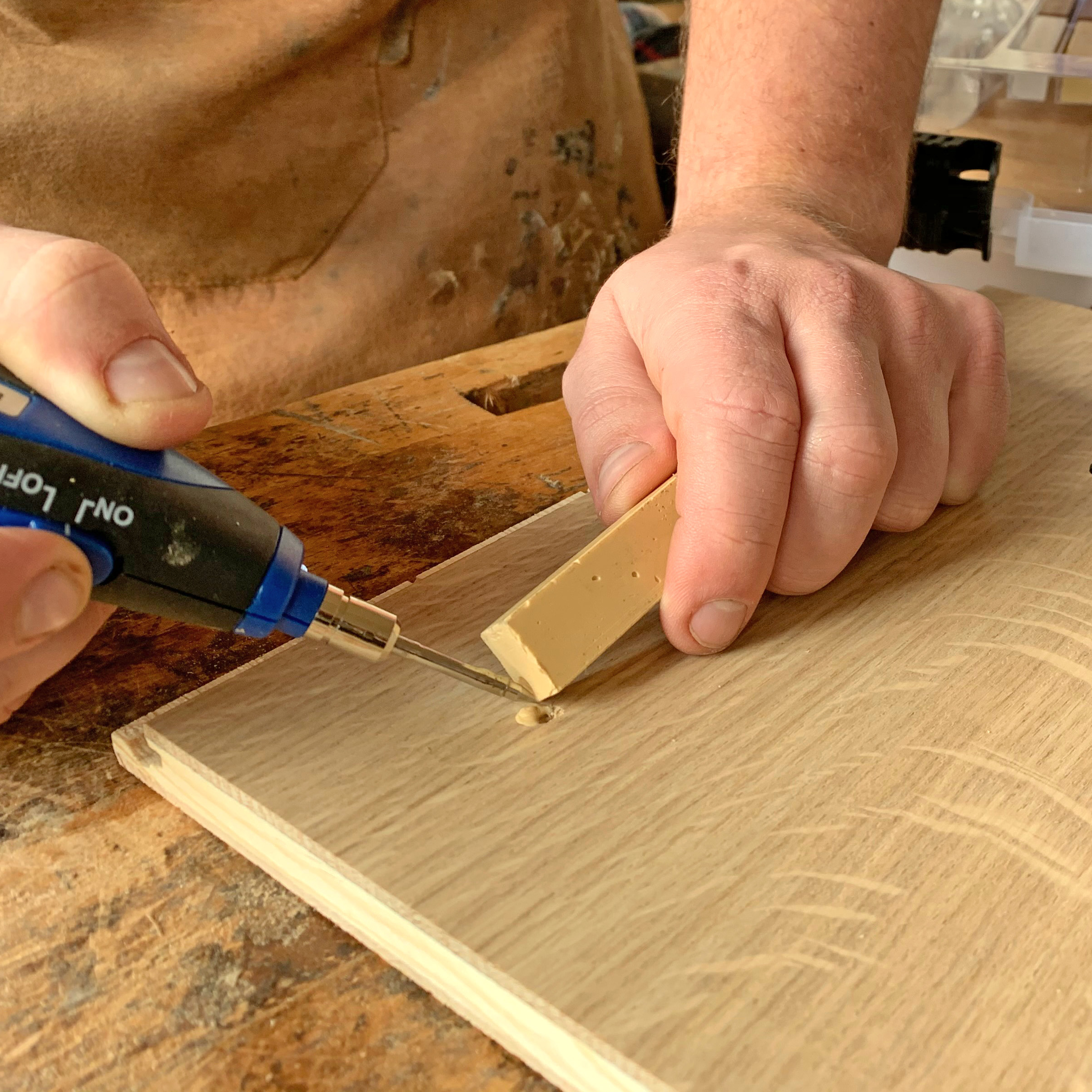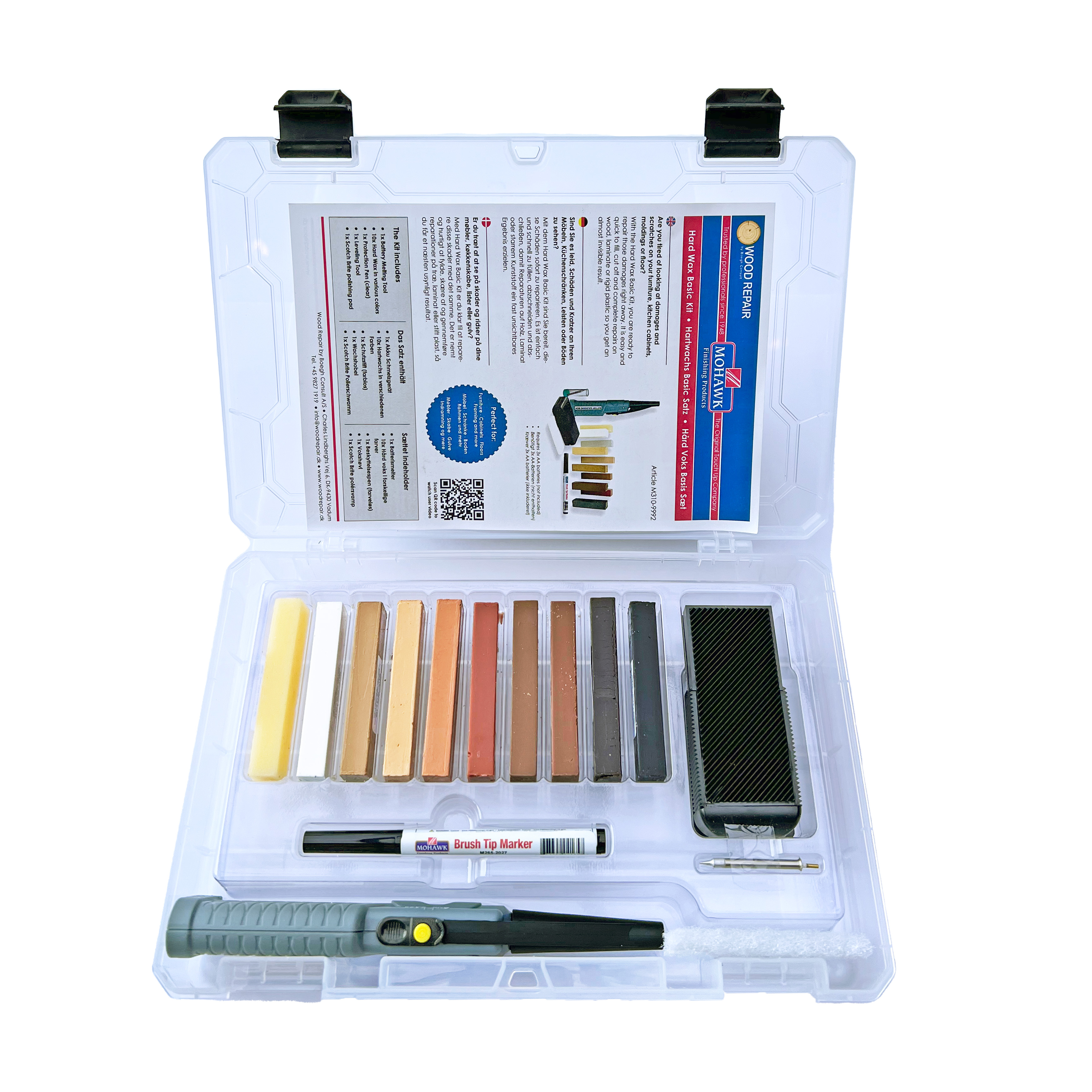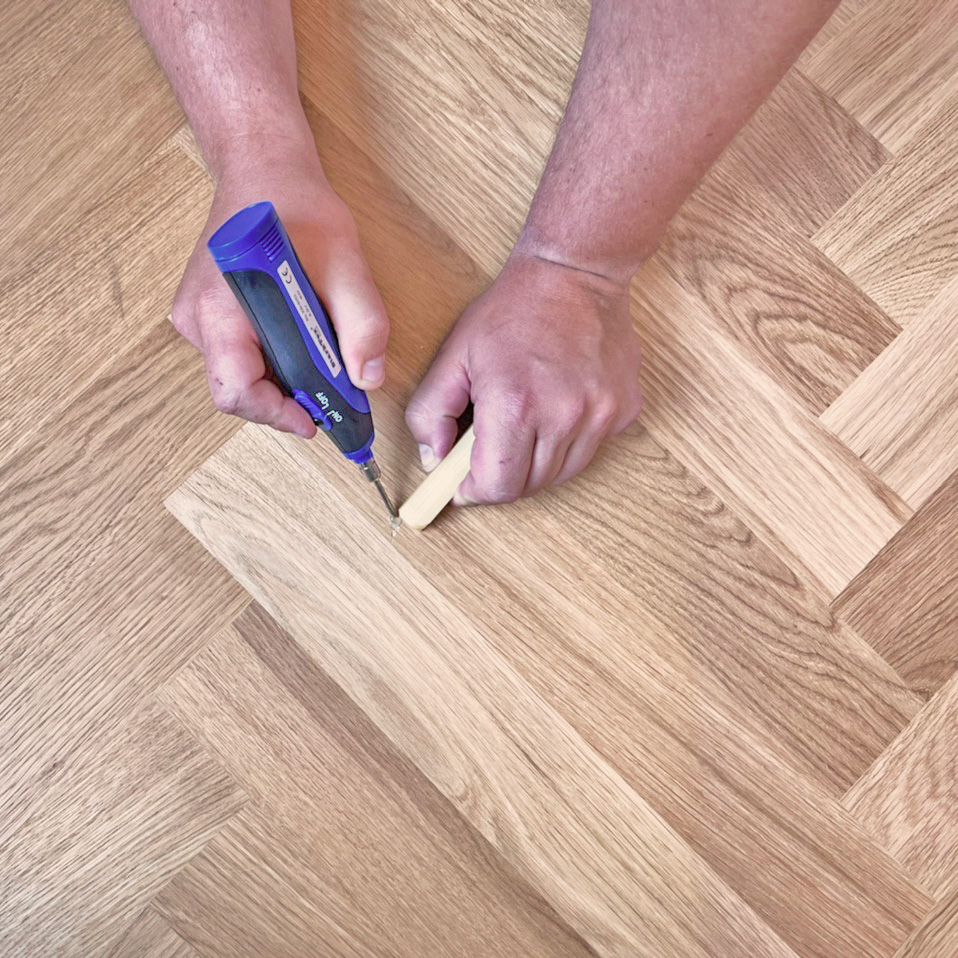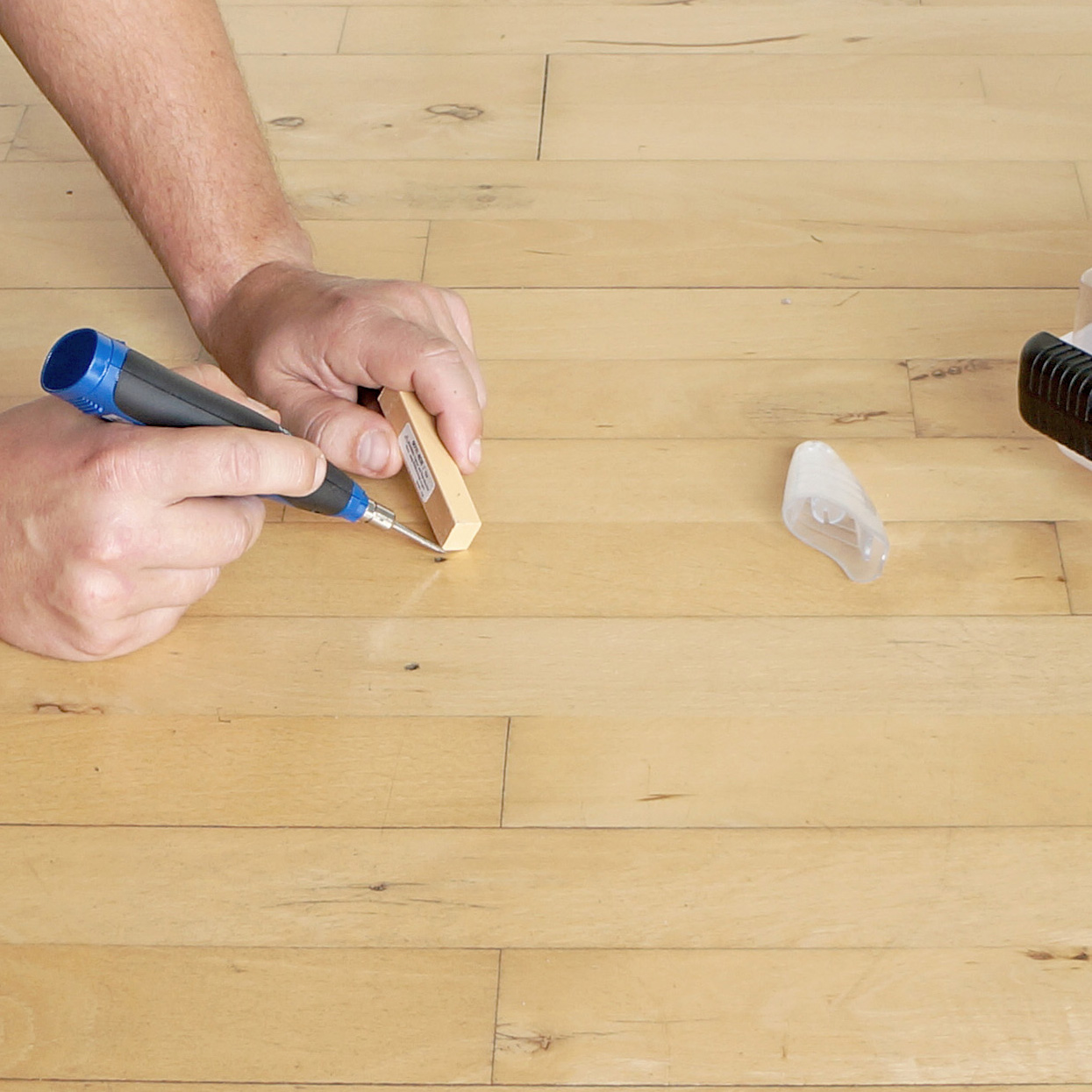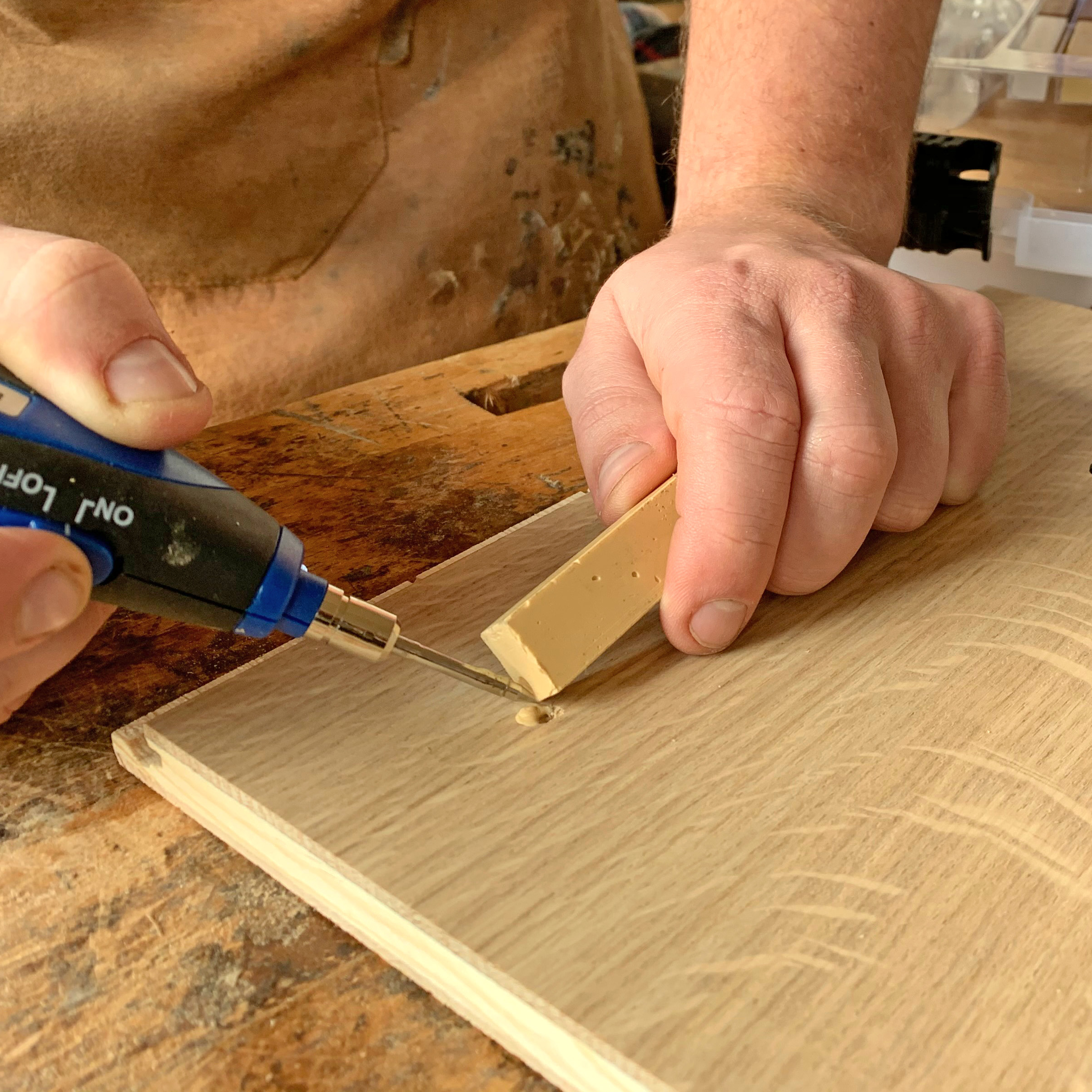 Complete hard wax kit from Mohawk. Super kit for easy touch-up of smaller scratches and grains in wood and wooden surfaces. Use it for furniture, cabinets, etc.
Segments
Can be used for: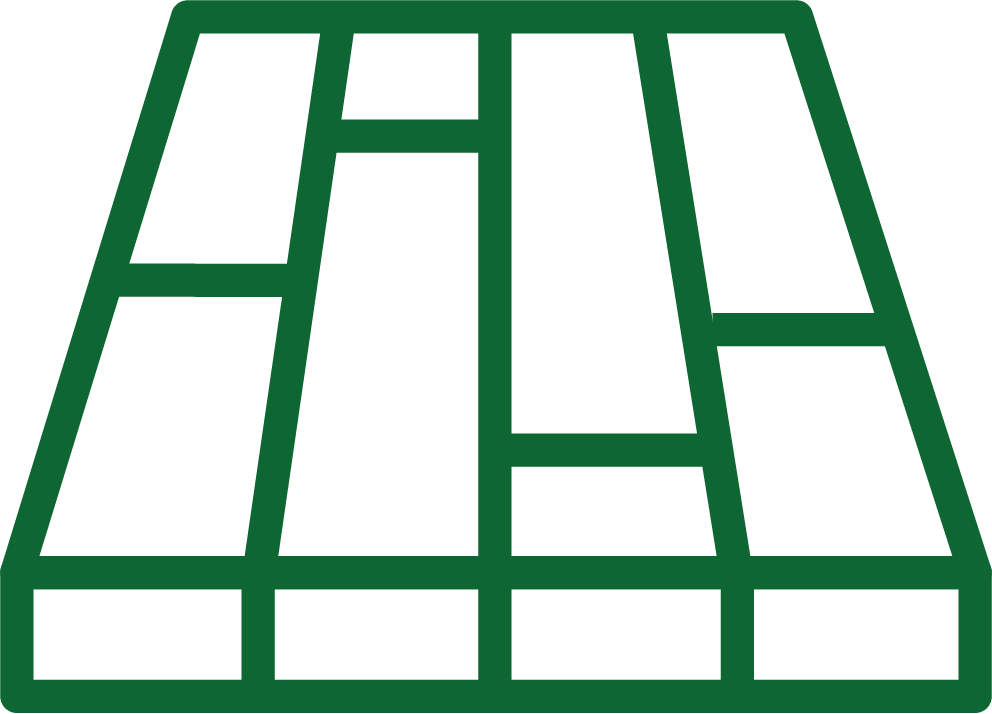 Flooring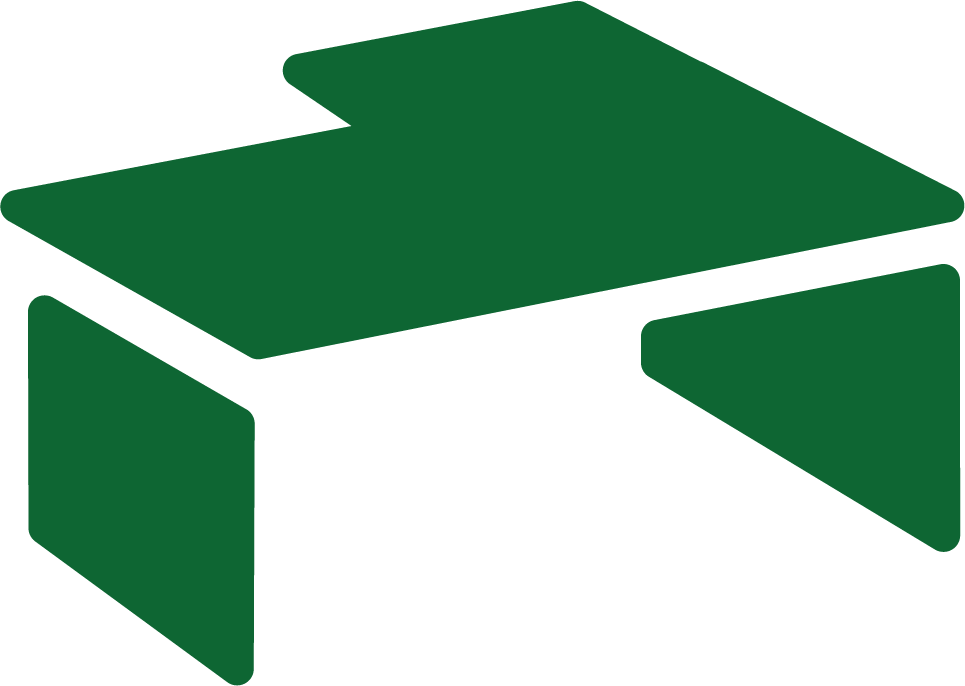 Furniture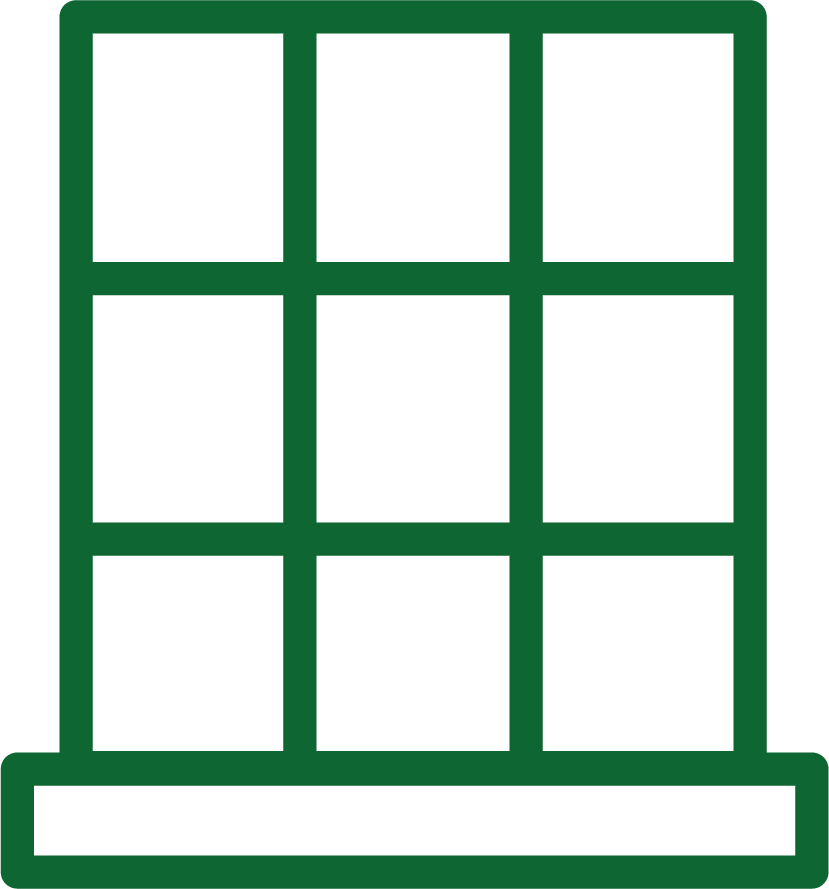 Windows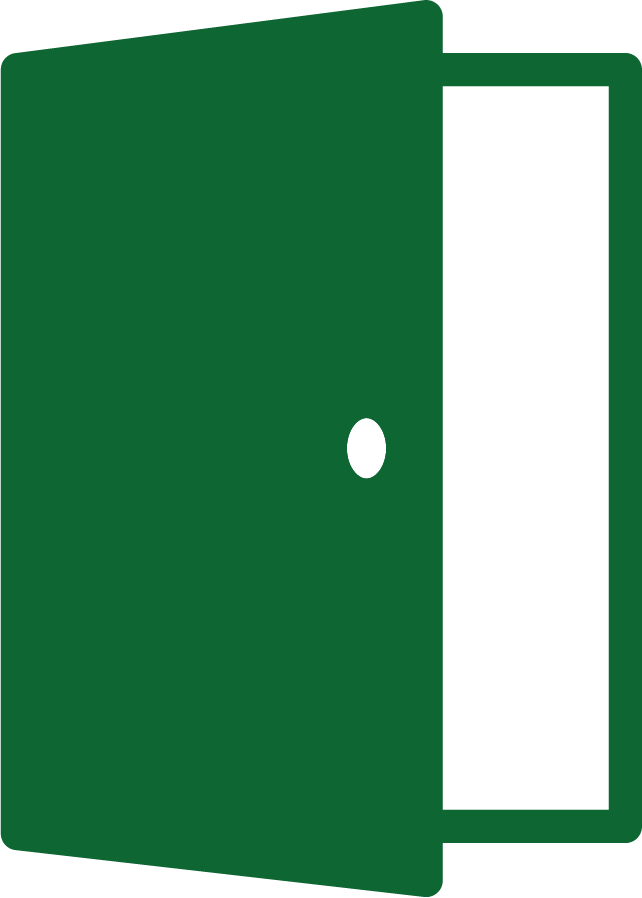 Doors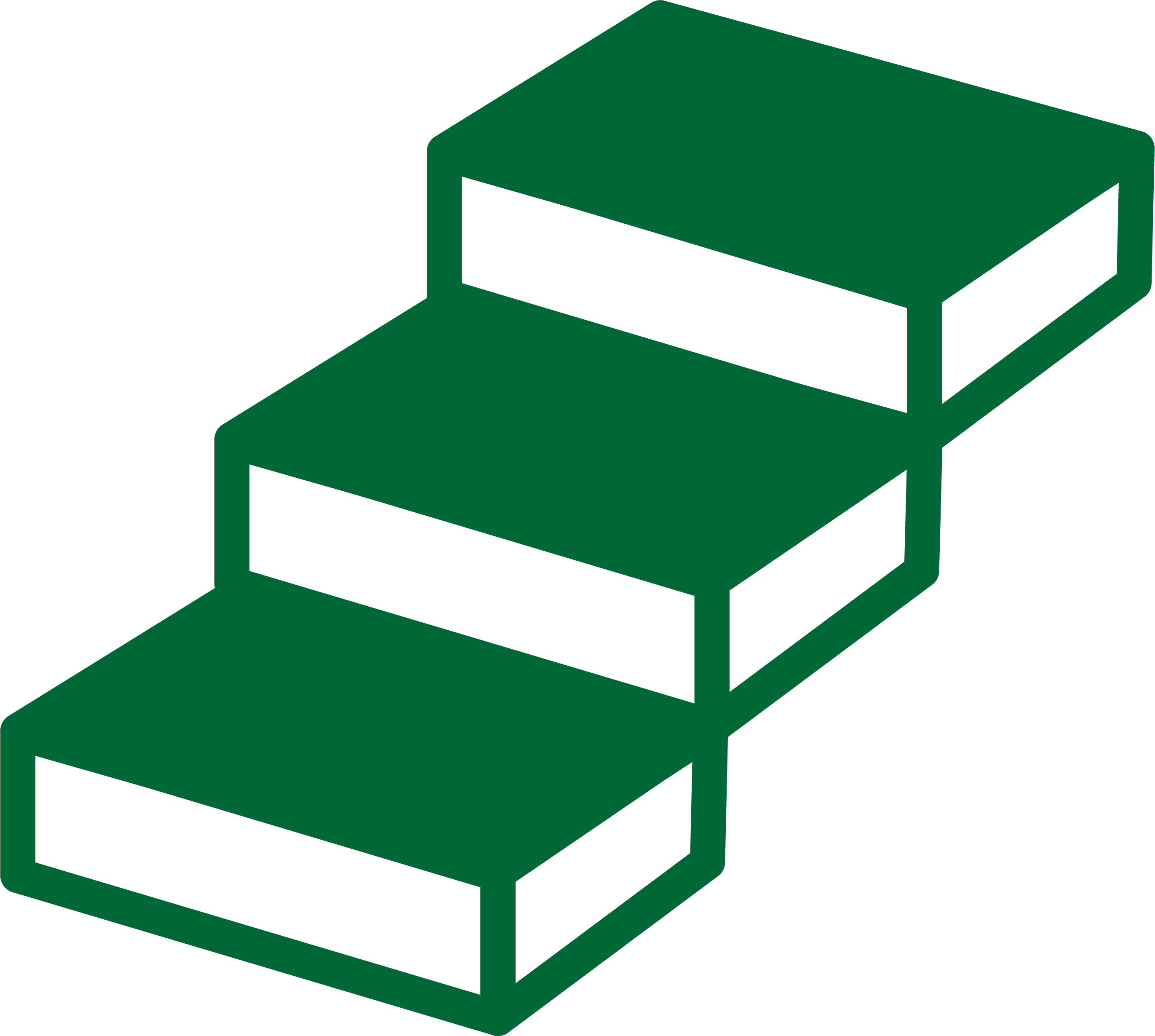 Stairs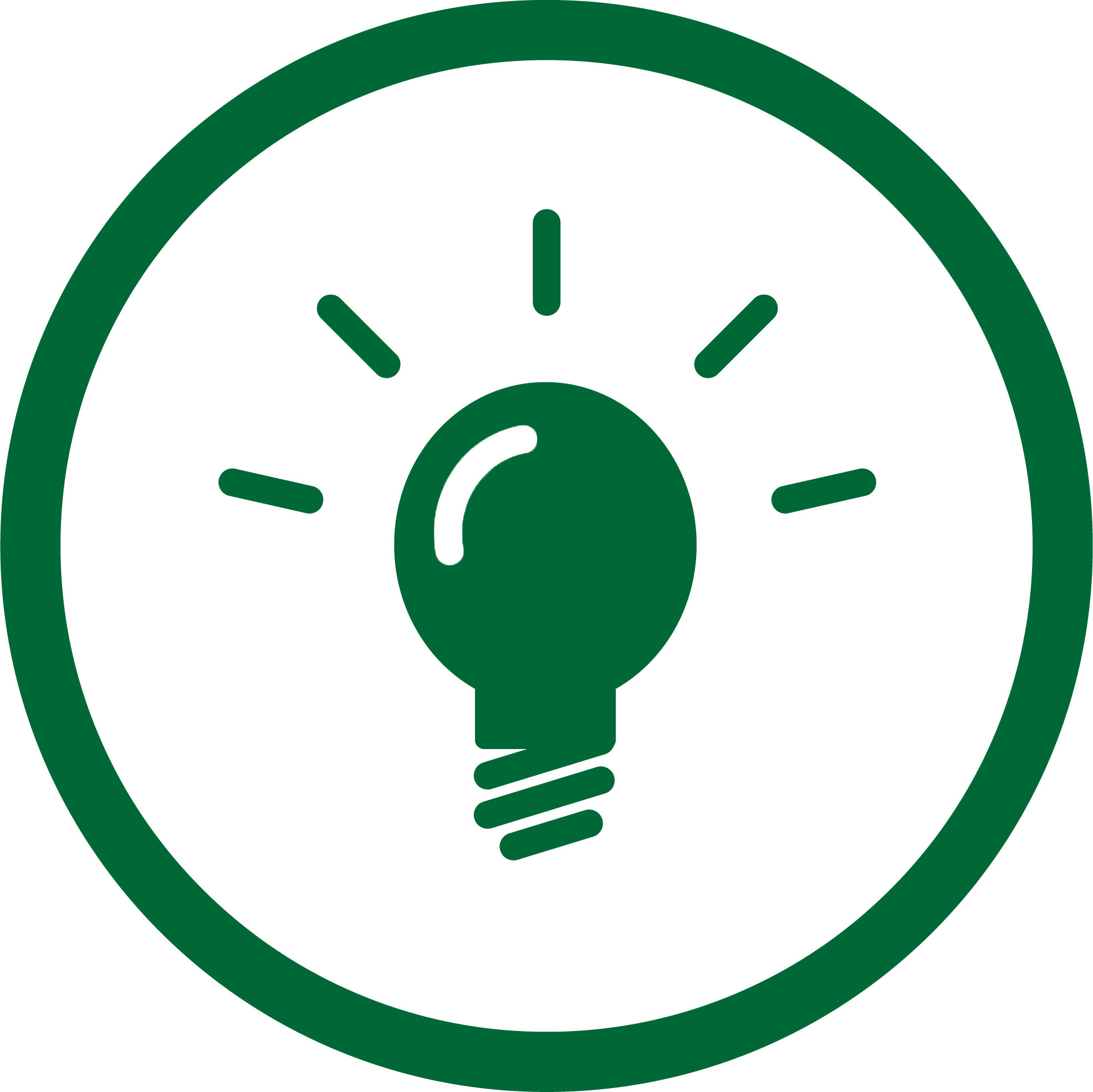 Other
Product information "Hard Wax Basic Kit"
Mohawk Hard Wax Basic Kit is a complete hard-wax-kit suitable for smaller scrathes and repairs in wood. The Hard Wax Basic Kit includes 10 pieces of hard wax, Battery Melter, Leveling tool, extra nozzle, and a Brush-Tip-Marker.
The kit is perfect for touch-up repairs like smaller damages in furniture, floors, tops, fronts, sides, doors, drawers, and other wood surfaces.
PRODUCT INFO:
♦ 10 pcs Kit ♦ Easy to use ♦ Works on any sheen
♦ Excellent for dents ♦ Quick finish ♦ Little to no sanding
INCLUDES:
• 1x Battery Melter, 10 pieces of hard wax, 1x
Brush Tip Markers
, 1x Leveling tool, Extra nozzle for battery melter.